An Arizona grandma and grandson was on the receiving end of a random act of kindness, when the meal on their dinner date was paid off by two complete strangers.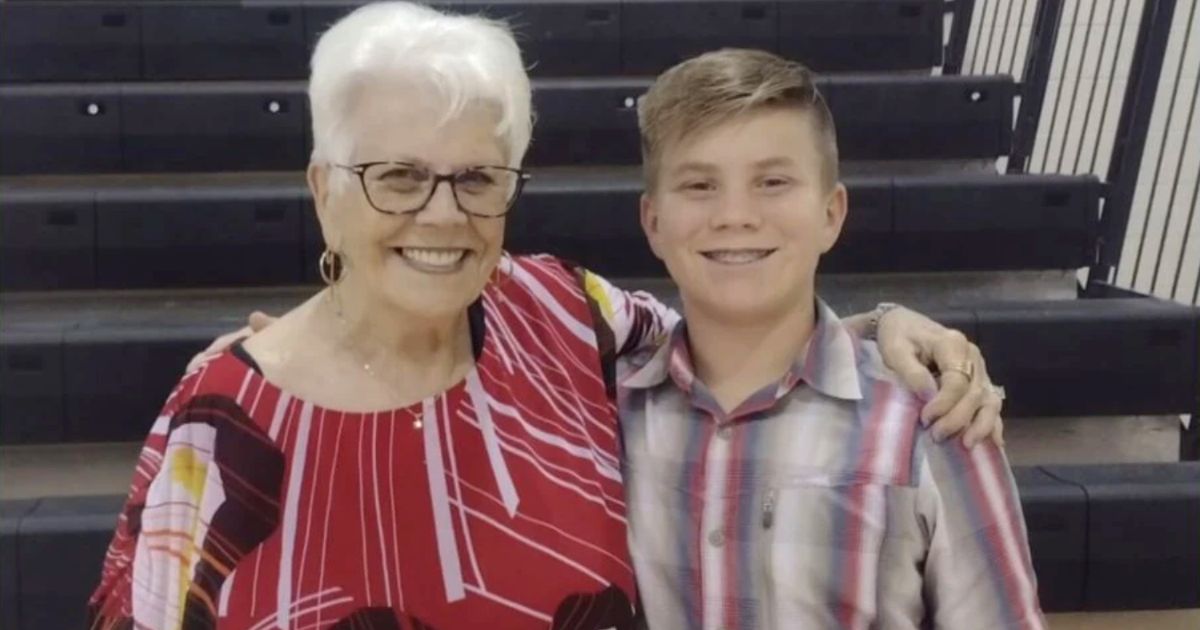 Gretchen Caiazzo and her 14-years-old grandson, Cole were out for a dinner at Chandler, Arizona. They were having a good time oblivious to a great surprise that was coming on their way. While they were enjoying their food, a couple took notice of their sweet moments, sharing food together and making memories. Memories they would be reminiscing for a very long time; especially, Cole.
When the time came for them to pay for the meal. Gretchen was informed by the server that their meal has been paid by a couple and gave her a note left by them.
On the note, it was written,"We enjoyed watching your special date. It got us talking about how much we miss those times with our own grandmothers. This time is so precious. Love that you're living memories together. Enjoy each other. God bless – Vernon and Christine."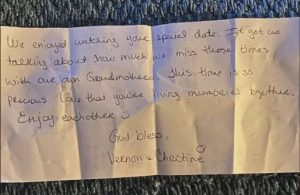 Cole's dad, Adam expressed his delight and gratitude by sharing the picture of the note on social media, saying ,"Random acts of kindness amaze me!!! I'm so grateful there is still beauty and kindness in this world especially when it seems so far to find some days!"