Psalm 128:5,6 "May the LORD bless you from Zion, that you may see the prosperity of Jerusalem all the days of your life, 6 that you may see your children's children. Peace be upon Israel!"
Long life and the opportunity to see your children's children is a blessing that comes from the Lord.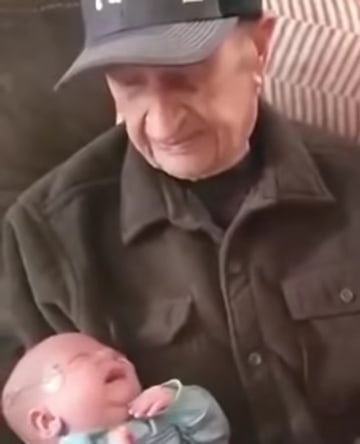 A video of a great grandfather with dementia looking over the moon when he saw his new great-grandson and called him 'wonderful' is trending on social media.
What a heartwarming moment it must have been for this great grandfather to have a chance to see his great-grandson. Even the dementia couldn't stop him from admiring his new grandson.