'Great Is Thy Faithfulness' is a beautiful Christian hymn that has been covered by many vocalists around the world.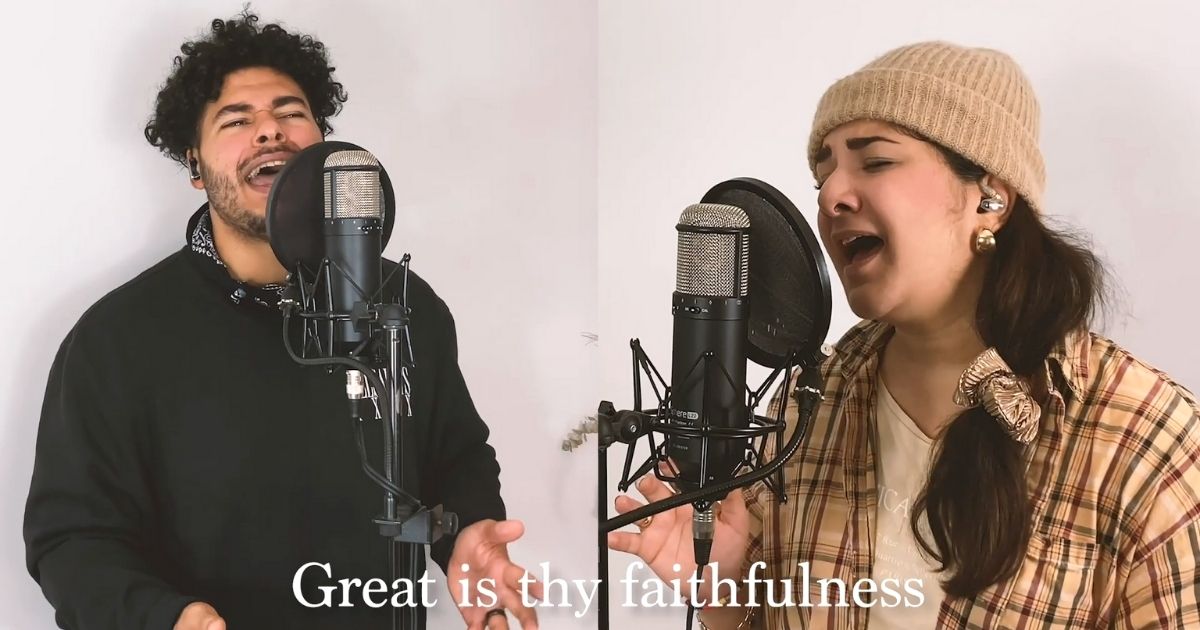 Today as we listen to this classic we are blessed and strengthened by its powerful words.
God has indeed proven His faithfulness unto us and our families in various circumstances. We worship Him today singing this beautiful hymn, to God be the glory and honor forever.
"Great is Thy faithfulness," O God my Father,
There is no shadow of turning with Thee;
Thou changest not, Thy compassions, they fail not
As Thou hast been Thou forever wilt be.
We have grown up singing this amazing hymn which always reminds us about the faithfulness of God. Today as we listen to this acoustic cover of the iconic hymn, we can't help but worship God while listening to it.
Summer and winter, and springtime and harvest,
Sun, moon and stars in their courses above,
Join with all nature in manifold witness
To Thy great faithfulness, mercy and love.
William M. Runyan wrote the music for 'Great Is Thy Faithfulness'. At age fourteen, his family moved to Kansas. He served as a church organist and graduated from Marion High School in Kansas.
Runyan was an ordained Methodist minister at 21 years of age, and composed the song "Great is Thy Faithfulness in 1923, written by Thomas O. Chisholm, who was a friend and fellow Methodist minister.
"Great is Thy faithfulness!" "Great is Thy faithfulness!"
Morning by morning new mercies I see;
All I have needed Thy hand hath provided—
"Great is Thy faithfulness," Lord, unto me!
Because of the Lord's mercy on our life, we are not destroyed, His compassion fails not. God remains faithful to us even though we are not, therefore we trust in Him.