A video of elderly people playing drums during their stay at a nursing home is going viral and warming hearts all over.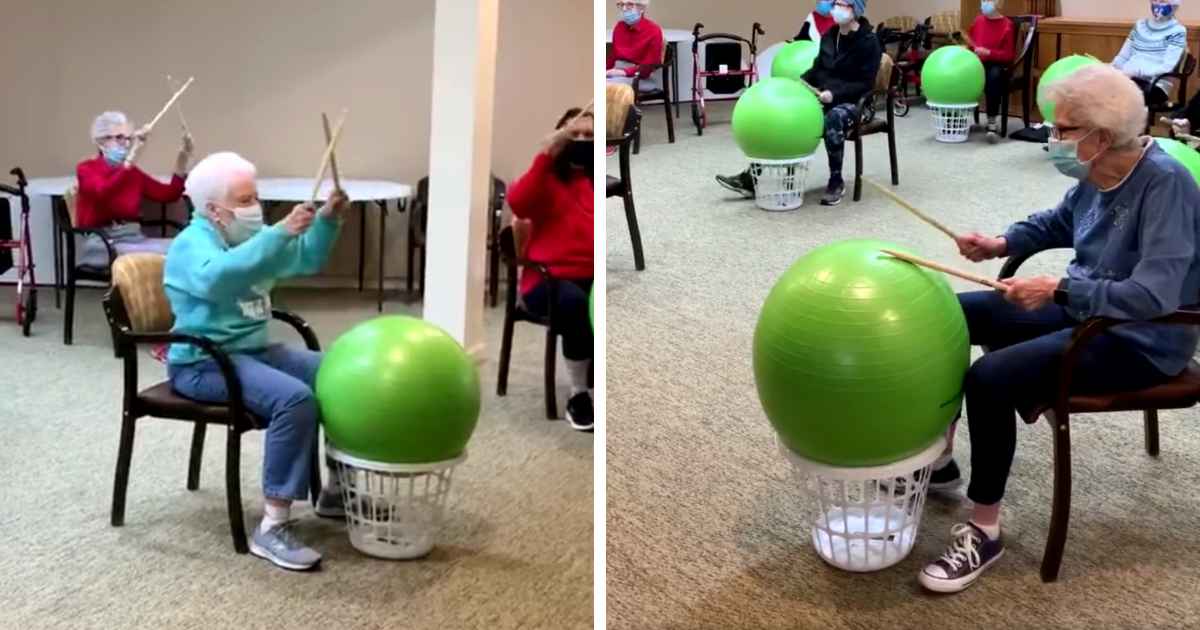 A senior living center in Bartlesville, Oklahoma shared the video on their Facebook page from their facility named 'Green Country Village Senior Living.'
They shared the post with the caption, "More fun at Drum Exercise class!" It's going viral for their drum routine.
Two times a week, residents there practice their rhythm by beating drum sticks on green exercise balls.
"We do it twice a week for thirty minutes and it's just so much fun," said resident Ann Sheldon.
"These active seniors are having fun, exercising, and staying safe during the pandemic," the post read further.
Ever since the 1.45-minute-long video clip was shared online, netizens have showered it with love and given it thousand of likes, shares, and comments.
The video went viral after retired American basketball player Rex Chapman shared it on his Twitter handle captioning it, "Needed this today".
More fun at Drum Exercise class! *we don't own the rights to the song. (But we DO own the rights to a good time! )

Posted by Green Country Village Senior Living on Thursday, 28 January 2021