A little boy's prayer for a younger sibling was answered after he prayed everyday for five years.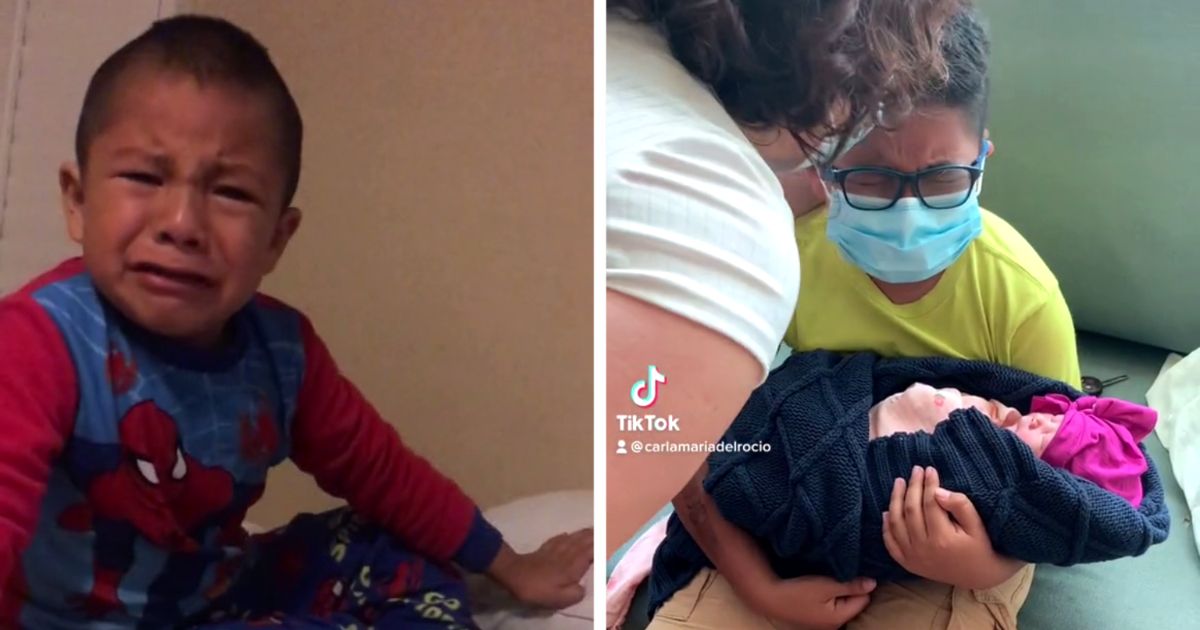 Mom, Carla, has shared a video on TikTok showing her son crying as he did not have anyone to play with.
The mother explains that she was not yet ready to have another child after her son was born but by the time he was three years old, he would cry every year, making request to his mom for a sibling.
"My son cried every year since he was 3 years," the video text reads. "I wasn't ready for another baby but my son prayed everyday." 
His emotional request for a sibling broke the mother's heart.
Five years later, the boy's prayer was finally answered. His mother gave birth to a baby girl. Bringing much joy to him, knowing that he now had a younger sibling.
In the video, he could be seen holding his baby sister for the first time at the hospital, and also playing together at home and at the park. The little girl is also being taught to walk by her big brother.
The heartwarming video has been viewed over 3 million times, with comments pouring in from all over the internet.
Someone commented on the video saying, "You blessed her with the best big brother anyone could ever want."
While another wrote, "My heart! He was always meant to be a big brother."