Thirteen-week-old Fiona could be the youngest and most adorable weather forecaster on TV today. Her mom, Rebecca Schuld, reported the weather update with her baby by her side.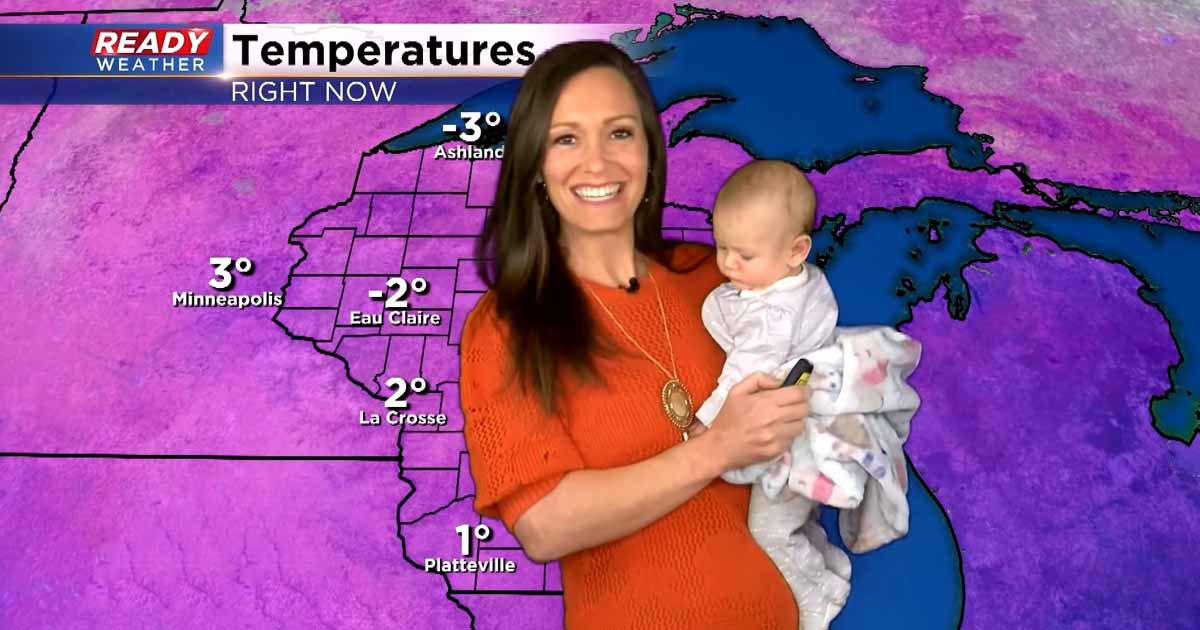 This pandemic made parents creative and flexible when taking care of their kids and working simultaneously. Rebecca records weather updates from the basement of her house with a green screen on her wall. She said, "This is real life, folks."
It may not be the most ideal location, but it made working from home possible for this mom. It was not intended for Fiona to join her in the broadcast. But, during a mic check, while she was holding her baby, Nick, her producer, asked if Fiona would be making an appearance. Rebecca delightfully obliged.
Her reporting stint was even made more fun to watch when she made remarks about her "baby's bedhead." This meteorologist quipped, "And you'll just have to excuse her bedhead. She just got up from a nap."
Fiona remained cooperative as she remained quiet while her mom reported. Many loved this bold move, and they have been sending words of appreciation to Rebecca. They said watching her baby on screen brightened their days. This loving mom's Social media accounts are swamped with positive comments from different people. She told Inside Edition Digital, "whenever I do the weather, they want to see the baby now."
This working mom just returned to work after her maternity leave. Thanks to her producer who understood the duties a working mom has to juggle. TC Newman from Inside Edition Digital even joked about Fiona's TV stint, "if that happens, she needs to get on payroll." Guess she might be the youngest-earning weather forecaster ever.