A hairstylist in Leominster, MA.. gave free haircuts and school supplies to kids of families going through a tough time.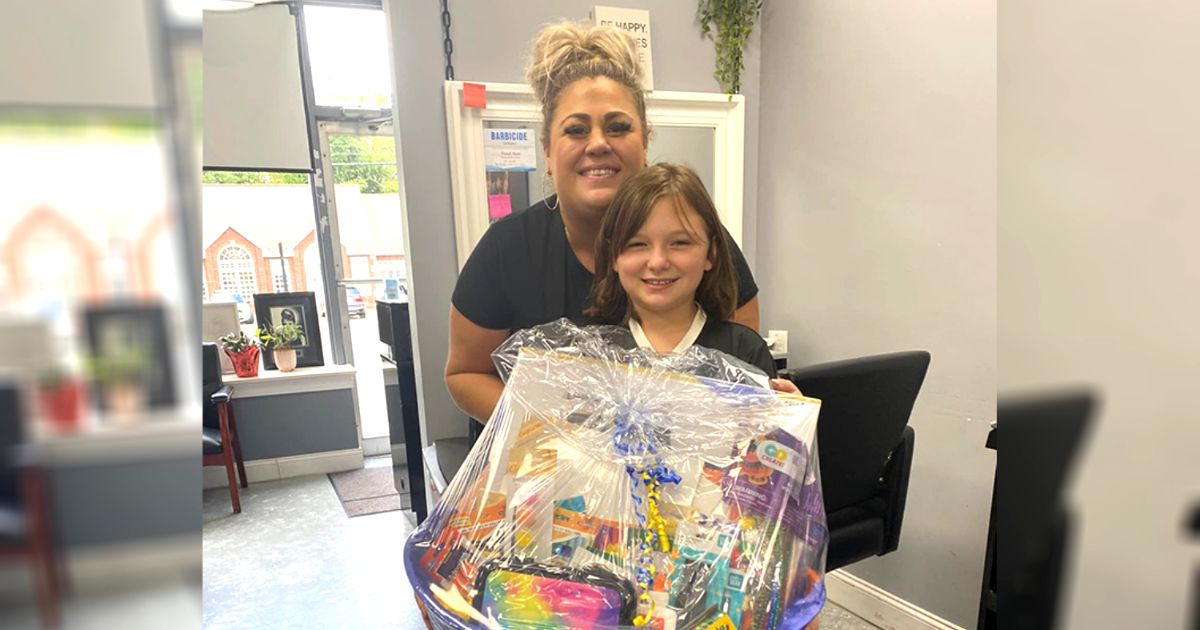 Amanda Barnett has a heart of gold, the hairstylist who works at Mnandi Salon in Leominster decided to bless children with a "Free Kids Cuts" program on Aug. 23.
Amanda said it was on her mind for a long time to host an event like this to help single mothers or families who are struggling financially to send their kids to school.
As prices are rising and everything is becoming expensive, she wished to take some of the stress away by donating her time and money and buying back-to-school supplies for the children and giving them a haircut to get them ready for school.
Through the event, she was able to give 30 kids a free haircut, backpacks, and school supplies and also held a raffle for a giant arts and crafts gift basket.
After the event was over she shared about it on Facebook, "That's a wrap for my kids free cut event! It was such a blessing and amazing feeling being able to do this for you guys!" she wrote in a Facebook post.
She posed with the winner of the arts and crafts gift basket and said, "This little girl (pictured above) brought tears to my eyes she was sooooo appreciative for being my winner of the arts and craft basket!!! I truly feel so blessed soooooo on that note I CAN NOT WAIT FOR NEXT YEAR ! 2nd annual free kid cut event."
Barnett says that these acts are important because people need to come together and be there for each other. She adds that as a community we can move mountains, and we could not help but agree with her.