Jehovah Shalom A Capella is inspiring us all with a heavenly cover of 'Have A Little Talk With Jesus.'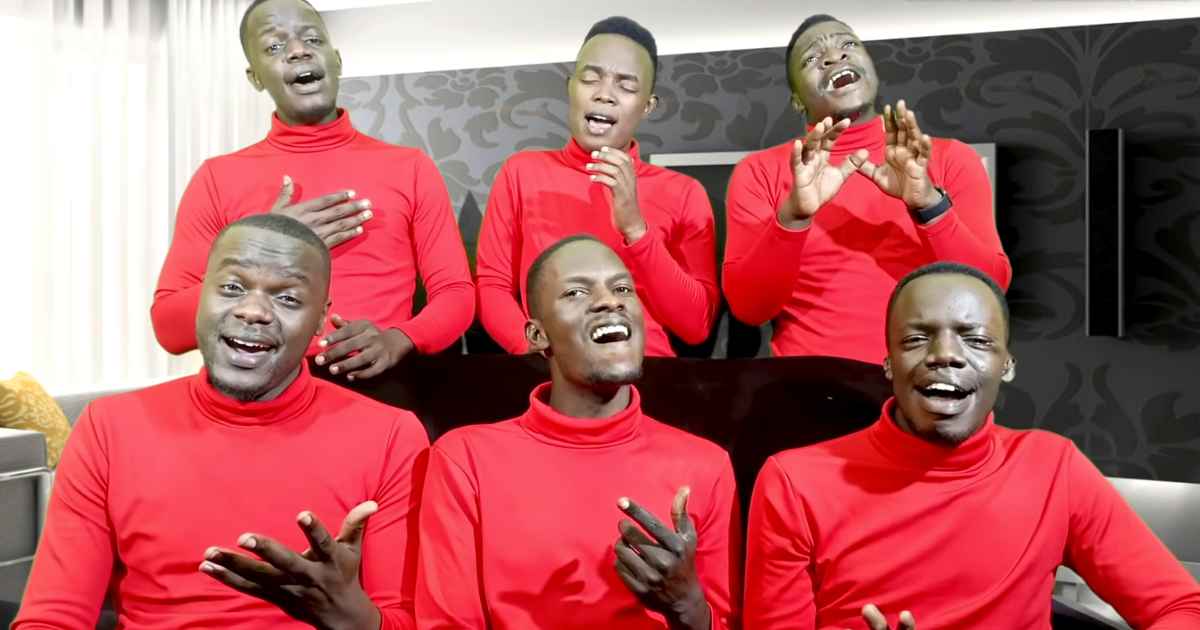 This group is an all-male a cappella group from Uganda, and is a Golden Buzzer and Finalist in East Africa's Got Talent show.
Today this Multi-Award Winning (HIPIPO Music awards) group is singing to uplift people everywhere with their spin on the gospel song, 'Have A Little Talk With Jesus.'
Reverend Cleavant Derricks is the composer of the words and music of this beautiful gospel hymn, 'Just A Little Talk With Jesus,' which is such a blessing to millions in the world. His contributions to gospel music were recognized after he was inducted into the Gospel Music Hall of Fame.
I once was lost in sin but Jesus took me in
And then a little light from heaven fill my soul
He bathed my heart in love and He wrote my name above
And just a little talk with Jesus makes me whole
Reverend Derricks was a pastor of several black Baptist Churches in the country and composed over 300 hymns including 'When God Dipped His Love In My Heart,' 'We'll Soon Be Done With Troubles and Trials,' and 'When He Blessed My Soul.'
Now let us have a little talk with Jesus
Let us tell Him all about our troubles
He will hear our faintest cry, He will answer by and by
And when you feel a little prayer wheel turnin'
And you will know a little fire is burnin'
Find a little talk with Jesus makes it right
Today as these young men sing their heart out on 'Have a Little Talk With Jesus' we feel blessed and inspired to take all our troubles and lay it at His feet. Amen.