The Living Stones Quartet's latest cover music video of the song 'He Lives'- a classic Christian chorus that has been sung and cherished by believers for generations, is not only uplifting but renews the listener's faith with the eternal hope of heaven.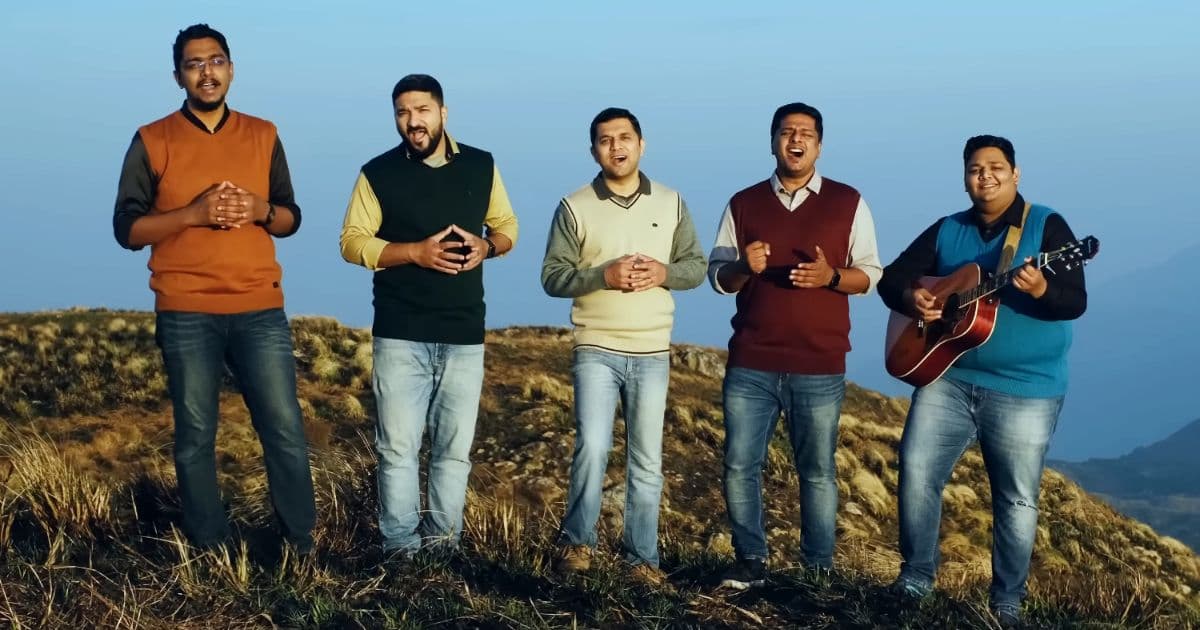 The music video, filmed in the mountains, shows the group singing with passion and enthusiasm, declaring their faith in Christ and their gratitude for His mercy and love. The lyrics testify to the joy and confidence that Christians have in serving Jesus Christ, who is alive and present in the world today.
The song mentions the many ways in which Christ is present in our lives. We see His hand of mercy and hear His voice of cheer when we need Him most. He walks with us and talks with us along life's narrow way. He gives us salvation and imparts His grace and love into our hearts.
I serve a risen Saviour, He's in the world today.
I know that He is living, whatever men may say.
I see His hand of mercy, I hear His voice of cheer,
And just the time I need Him He's always near.

He lives! He lives! Christ Jesus lives today!
He walks with me and talks with me
along life's narrow way.
He lives! He lives! Salvation to impart!
You ask me how I know He lives?
He lives within my heart.

In all the world around me I see His loving care,
And though my heart grows weary I never will despair.
I know that He is leading, thro' all the stormy blast;
The day of His appearing will come at last.
The message of "He Lives" is one of hope and assurance for all believers. Through all the challenges and struggles of life, we can trust that Christ is leading us through the storms in life and we look forward to meeting Him soon in glory and power.
It is a timeless classic that continues to inspire and encourage Christians around the world. May we always remember the truth of these lyrics, and may our hearts be filled with the joy and love of our risen Savior.