Holly Halliwell sings an uplifting worship acoustic mashup of the songs, 'Heart of Worship and Nothing Else' and leads listeners to worship and praise God.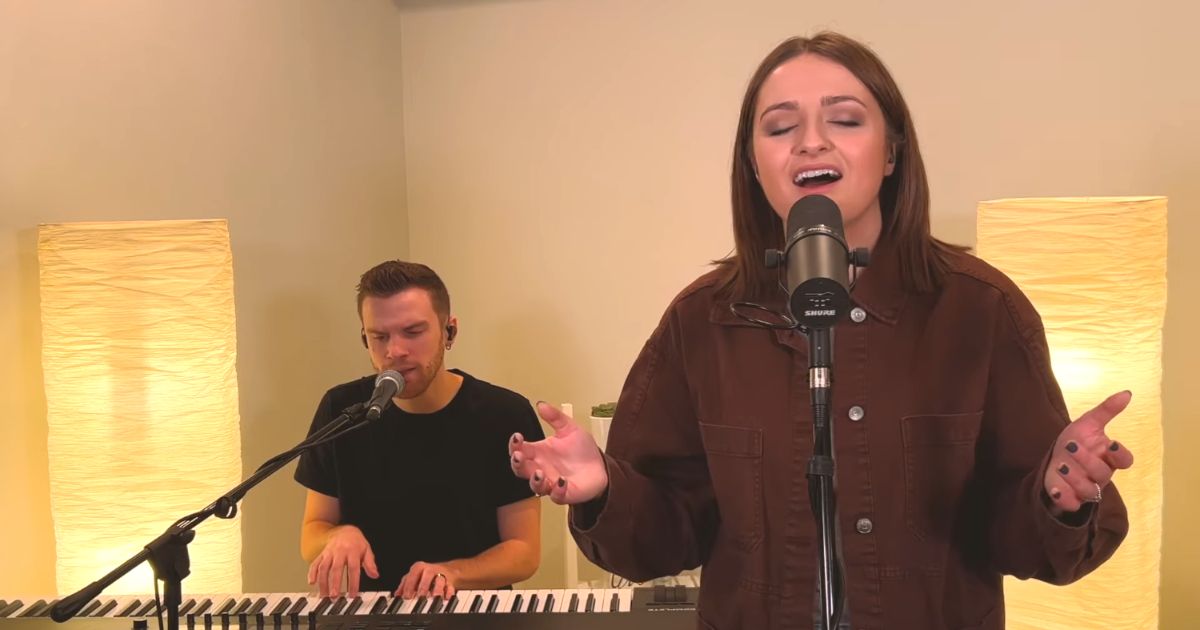 Story behind 'The Heart of Worship'

'The Heart of Worship' is a song from the late 1990s written by Matt Redman, inspired by a period of apathy in his church, Soul Survivor, in Watford, England. The pastor, Mike Pilavachi, removed the sound system and band to encourage the congregation to strip everything away and focus on worship. The pastor asked them what they were bringing as an offering to God when they came to church.
At first, there was silence, but eventually, people broke into a cappella songs and heartfelt prayers, encountering God in a fresh way. The musicians and sound system were eventually reintroduced, and the experience led to a new perspective on worship centered on Jesus. 'The Heart of Worship' describes what happened during this period.
When the music fades
And all is stripped away
And I simply come
Longing just to bring
Something that's of worth
That will bless Your heart

I'll bring You more than a song
For a song in itself
Is not what You have required
You search much deeper within
Through the way things appear
You're looking into my heart

I'm coming back to the heart of worship
And it's all about You, it's all about You, Jesus
I'm sorry, Lord, for the thing I've made it
When it's all about You, it's all about You, Jesus
'Nothing Else' Song Story
While the song, 'Nothing Else' is written by contemporary Christian artist and worship leader Cody Carnes. The song is about the singer apologizing to God for not prioritizing Him in their life and wanting to return to their previous level of devotion to Jesus where they were sensitive to the Holy Spirit's guidance.
I'm caught up in Your presence
I just want to sit here at Your feet
I'm caught up in this holy moment
I never want to leave

Oh, I'm not here for blessings
Jesus, You don't owe me anything
More than anything that You can do
I just want You

I'm sorry when I've just gone through the motions
I'm sorry when I just sang another song
Take me back to where we started
I open up my heart to You
I'm sorry when I've come with my agenda
I'm sorry when I forgot that You're enough
Take me back to where we started
I open up my heart to You
The singer also apologizes for losing their focus on Jesus and singing for the wrong reasons. They desire to have the former zeal for Jesus and asks God for help. The song Carnes has written glorifies Jesus as the primary focus and love in the life of the believer, and it serves as a reminder to remove distractions and follow Jesus to bring Him glory.