A heartwarming video from a high school graduation ceremony in League City, Texas has recently gone viral on the internet.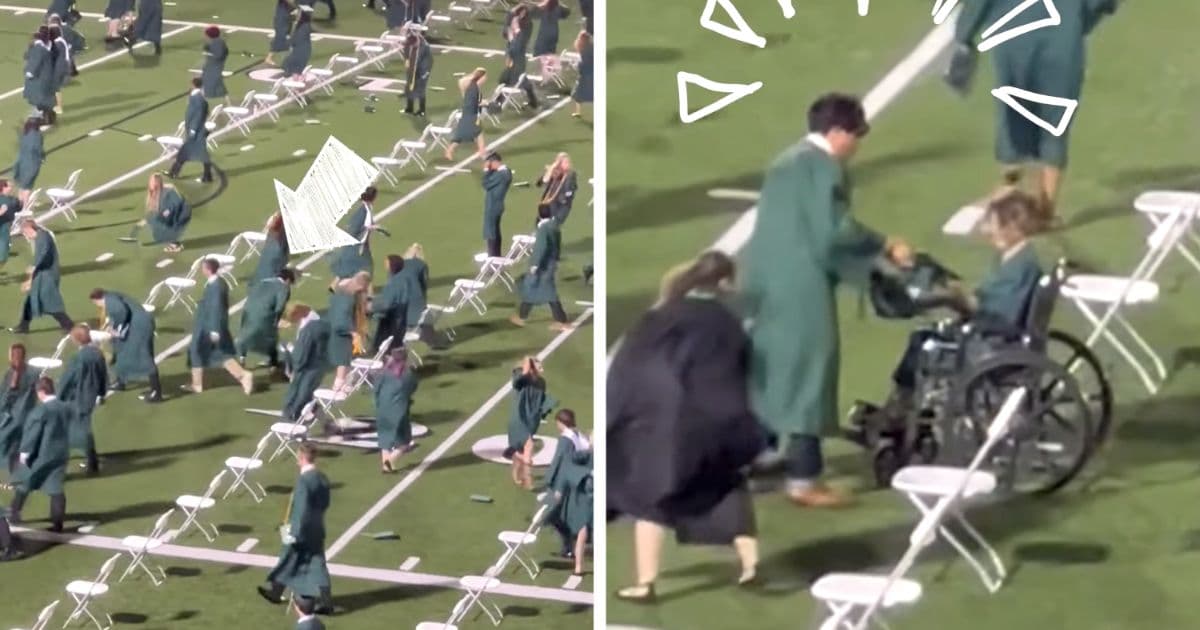 In the clip, students are seen excitedly throwing their caps up in the air to celebrate their graduation. However, one young graduate noticed that his friend, who was in a wheelchair, was unable to retrieve her own cap. Without hesitation, he quickly searched for her cap and ran over to her with a big smile on his face, celebrating alongside her.
The video has touched the hearts of people all over the world, with many praising the young graduate for his kind and selfless act. It serves as a reminder of the importance of looking out for and supporting one another, especially in times of celebration.
The graduation ceremony was undoubtedly a special moment for all of the students involved, but this small act of kindness made it all the more memorable for both the young graduate and his friend.