The Petersens are singing an original song called 'Hey, Grandpa' and we can't help but relate to it.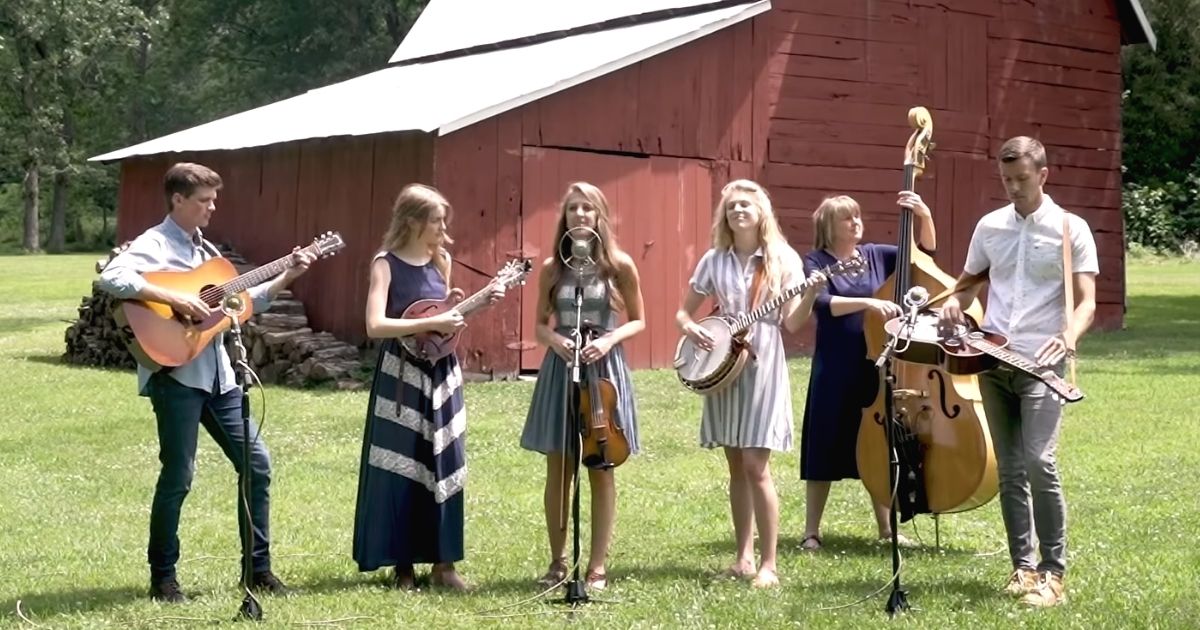 The song was written by band member, Katie, who wrote the song about their grandpa who was one of the most influential people in their lives and shared a love for bluegrass music.
Hey, grandpa, I wish you were here today
I'm on my way to play another show
I bet you'd love it, folks are sittin' on some hay
So I'll pull out my fiddle an' I'll rosin* up my bow
What I'd give to see you sittin' in the front row
This song is such a beautiful tribute to their grandfather, we are sure he would be very proud of what they have accomplished.
Hey, grandpa, there's this boy I like a lot
He loves fishin', workin' hard and Barney Fife*
I wish you could be here to see me walkin' down the aisle
Can you believe I'm gonna be somebody's wife?
Well, it don't matter, but in case you'd like to know
I saved a spot for you by grandma in the front row
Katie shines brightly in this family song, this song has been written straight from the heart and every word of it warms our hearts.
Now I know you're somewhere better
And this is how it's gotta be
And you wouldn't want us cryin' anyway
But I'm always gonna carry a part of you in me
Oh, I sure am missing you today
For most of us whose grandfathers have passed away and we miss them terribly, this song puts into words all that our hearts have been feeling.
Hey, grandpa, what's it like where you are now?
Is it everything we dreamed it oughta be?
I wish I could see you, without the pain that took you down
Free to run, and free to laugh, and free to breathe
Well, I'll admit some days I just can't wait to go
I can't help but there's a longing in my soul
Oh, deep inside somehow I think I know
When it's my turn, you'll be there waitin' in the front row
Our hearts are warmed with this beautiful song by Katie for her grandfather, we thank God for the blessing of having loving and caring grandpas' in our lives.