When a sick high school student could not attend prom night, his fellow classmates decided to bring prom to his hospital.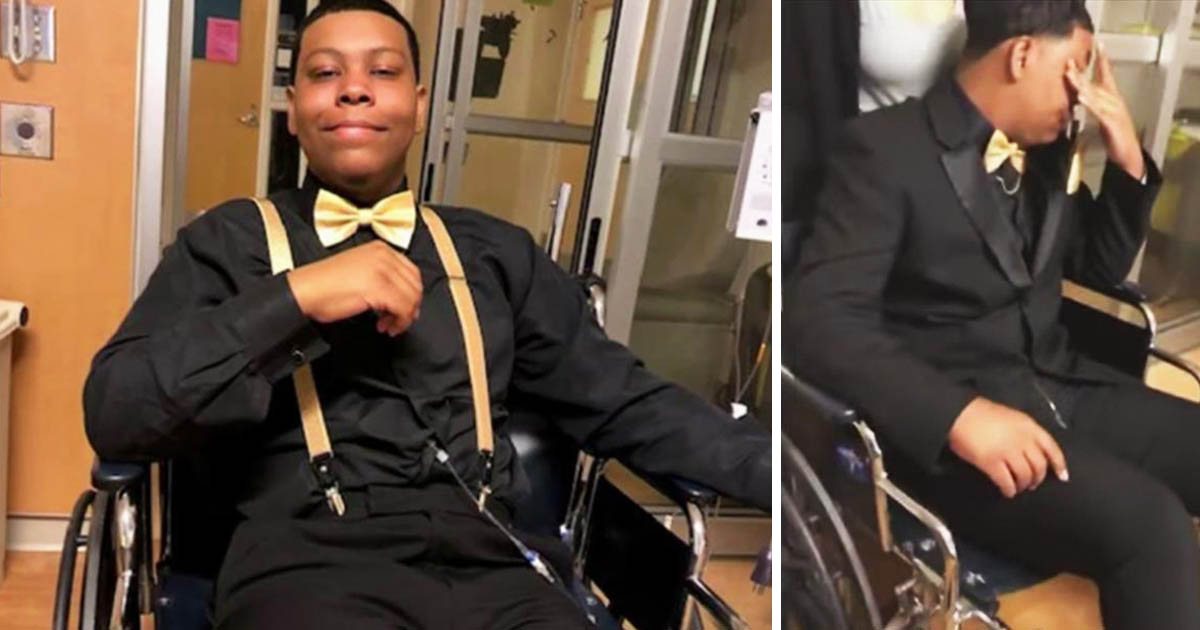 19-year-old Ilijah Barron, a senior at Liverpool High School, New York was leading a normal life, even playing football, when suddenly things fell apart due to a pain in his legs. After some tests, doctors found a tumor in his leg and he was diagnosed with osteosarcoma, a type of bone cancer.
Before this Ilijah was planning to attend the annual senior prom, but due to this twist in his life, he wasn't sure if he would be able to attend it, because he had to be hospitalized immediately.
His mother and a group of his classmates and hospital workers, worked on a brilliant idea to bring prom closer to him, and transformed the 11th floor of the Upstate Golisano Children's Hospital for the event.
They arranged for music, a photo booth and catered dinner, the students wore their tuxes and gowns to help Ilijah celebrate his senior prom. After the hospital prom, he even walked across the stage to receive his high school diploma to a roaring applause.
What an incredible support system this young man has, we salute Ilijah's mother and his fellow classmates for making sure he doesn't miss out on this important milestone in his life.