Seventeen year old, James Verpaele, a senior in Merritt Island High School Florida and the homecoming king gives away his crown, to his beloved classmate. The kind gesture brought everyone at the stands to tears.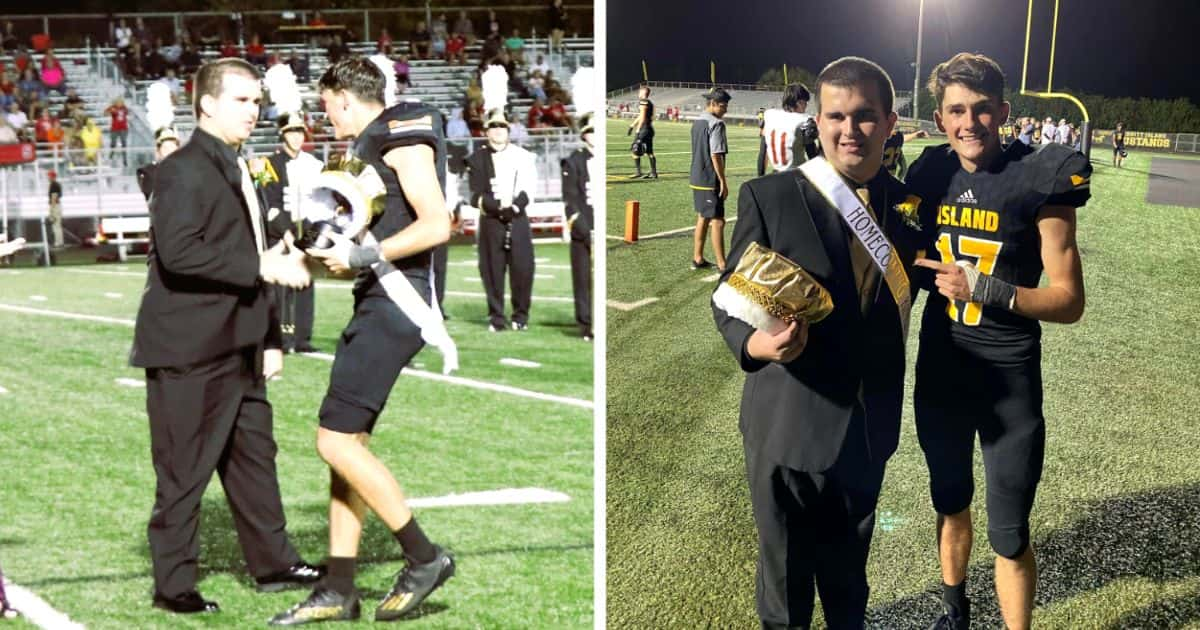 The beloved classmate is Parks Finney, also a senior in the school, who his friends nicknamed as the 'Mayor' because he knew everyone and was a good friend to all. Born with Periventricular Leukomalacia, or PVL, which is a birth injury caused by lack of oxygen to the brain. Parks has trouble with speech and cognitive abilities.
However, his charismatic personality has helped him to make lots of friends in the school and he manages the school's softball and the track and field teams. He is always there to support his friends, be it on the basketball, football and cheerleading teams.
James Verpaele says that Parks comes to all the games and most practices and cheers for them. "He's a supporter of all the athletics. We call him the Mayor because he knows everyone. He'll stop and ask, 'Do you need anything' 'How are you doing?'", he added.
So when the time came, all of the top contenders for Homecoming King decided that if they won, they'd give the crown to Parks. "We all came together and decided that no matter who wins, Parks should get it because he's a friend to all of us," James explained. "We all love him."
Finally when James was crowned as the homecoming king, he wasted no time as he ran towards Parks and told him that he was the real king. Parks was brought out into the field by James and presented the crown.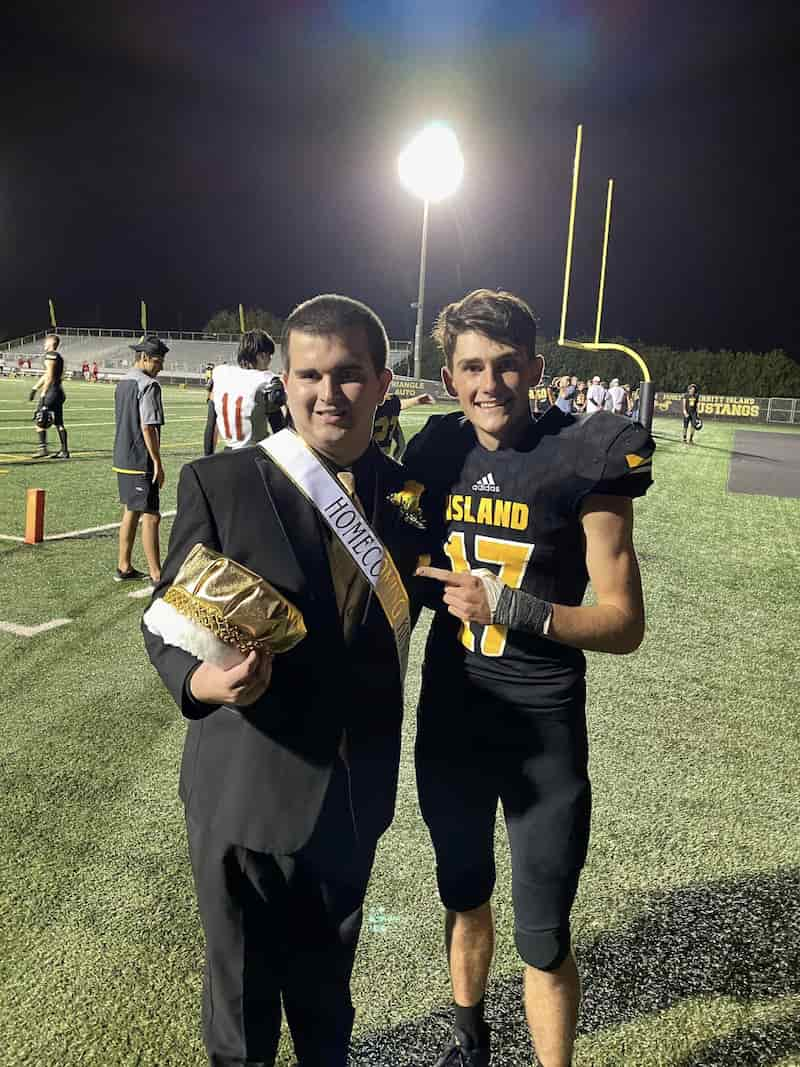 The crowd gathered in the stadium stood up and cheered for Parks, chanting his name. All of them brought to tears as they witness the beautiful and kind gesture.
"There wasn't a dry eye in the stadium," said Amy Finney, mother of Parks, who also teaches in the school. "I'm watching all of this unfold and the tears just start falling. My whole family was crying. Parks' smile was huge and the crowd was chanting his name," she added.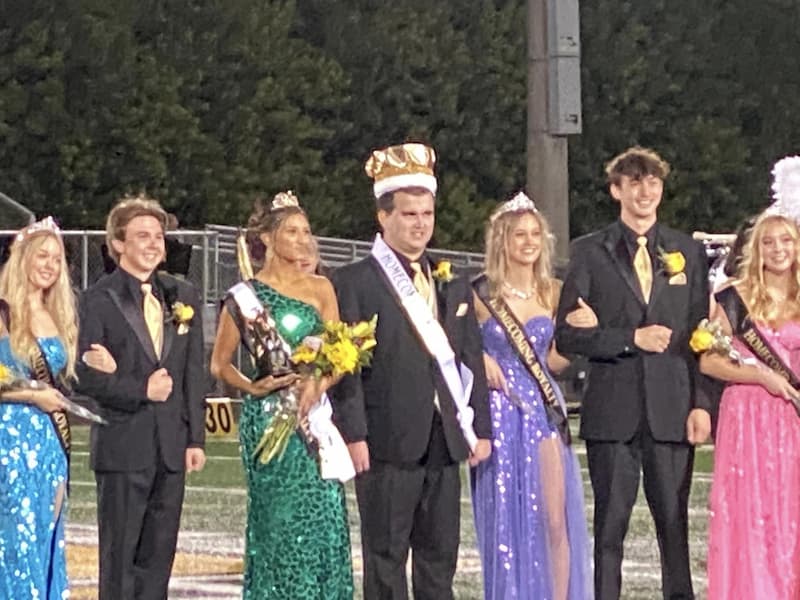 Everyone at the school adored Parks. It is heartwarming to see how being kind and supportive of our friends make our lives better and fulfilling all the more. Parks Finney definitely was the peoples favourite and he deserved to be the "homecoming king", no less.