It's not every day that a man gets to receive a brand new house from strangers. This was an unexpected gift that this homeless man was extremely thankful for especially this pandemic season.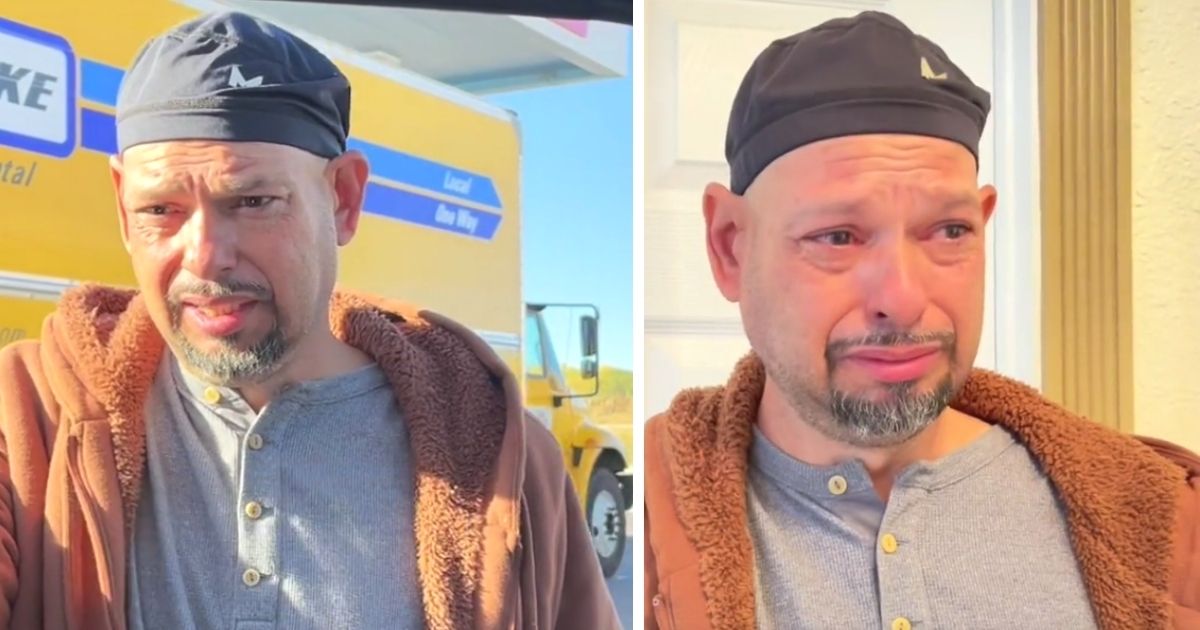 Tony Rojas and his wife have been living in a van for a couple of years now. He lost his job during this pandemic as reported by East Coast Radio. Tony was a chef. All he wanted was to cook food for people.
Things took an interesting turn for this talented yet, challenged chef when he met an angel in disguise named Charlie. Charlie met him in a Walmart parking lot and learned about his situation. "I just want to cook food for people. I just don't want to give up." Rojas said in a video posted by Charlie on Instagram. This showed his determination to work on making things better for him and his wife.
Charlie and his team are part of the Dream Machine Foundation. The foundation's goal is to make dreams come true for people, especially for those who are financially challenged. It is being supported financially by people from different walks of life. They worked their magic and brought Tony to a grocery store. They bought ingredients for his most loved nacho tacos and asked him to cook. They then had his hair cut and went shopping for his new clothes. "I feel great," Tony said. "I feel myself for the first time in a long time." He was beaming with a bright smile.
Things were not over yet! This chef's dream of cooking for people would soon become a reality! To his surprise, Charlie gave him a $40,000 food truck. He was in tears and could not believe that his dream came true. "No way. Are you kidding? Thank you for making me happy," Tony said in disbelief when the food truck was handed to him. He went on to delight a long line of people with his one-of-a-kind nachos tacos (nachos in taco shells). Unknown to Tony, Charlie and his team gave fliers and invited people to come to his food truck so that he could earn money and buy a house.
View this post on Instagram
The biggest surprise happened when they took him blindfolded to an unfamiliar place. Charlie said, "After today, you're not gonna live in a van." They went inside a house and Tony was shocked when he saw "Welcome Rojas Family" on the wall. The house was fully furnished. What made this an extra-moving moment was when the new neighbors of Tony came with their housewarming gifts. Tony was so happy that he danced with delight and just enjoyed this unforgettable experience with everyone who came. This time, he was in tears not because of pain, but because of overwhelming joy.
Tony has this message for everyone, "For all of you that watched my video. Thank you for making me happy. That's what I'm here for. I mean, that's what I believe God put me here for other people…I wanna see people succeed. I've never succeeded myself. And then now it's turned the roles, the roles have turned around, and it's hard to take it."
God's power to change any situation is not limited by the pandemic or any dire situation one finds himself in. Tony's story is a reminder that His deliverance can happen anytime, anywhere. The people who have helped him are a tangible manifestation that God has never abandoned Tony. May He also use us to be tangible expressions of His love and concern to the forsaken and hopeless.
"This is my commandment: Love each other just as I have loved you." John 15:12