Nobody thought that free Mcdo breakfast sandwiches would lead to a homeless man's biggest breakthrough.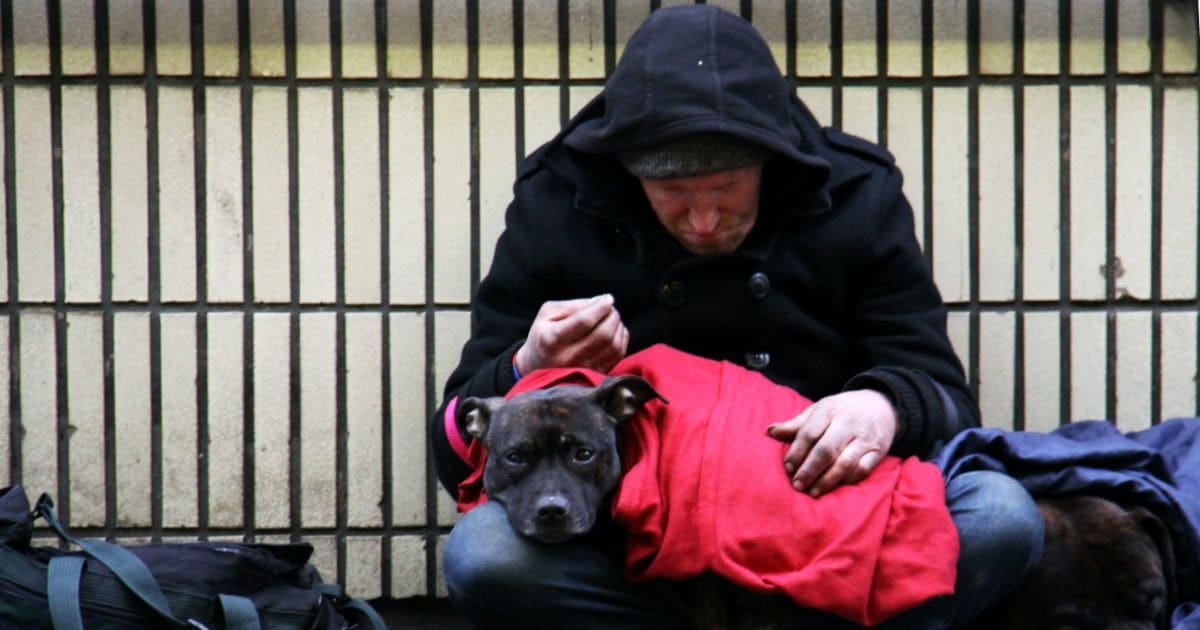 Dustin Maggard and his dog, Surfer Baby, were in the right place and time when the kind-hearted Susan McGrath came. She saw this homeless man clad in a flannel jacket with his dog outside Bayville McDonald's. She bought six Mcdo breakfast sandwiches for Dustin and his dog, and the rest is history.
This homeless dad came to Berkeley Township, New Jersey, from Florida in the summer season of 2020. He wanted to be reunited with his teenage son and his mom. But, things did not go as planned. He was thrown out of the house, and a temporary restraining order was issued against him over a family dispute. This is one of the reasons why he and his doggo ended up homeless–sleeping next to a dumpster.
On top of that, his fiancee,' Ashley Wilson, died in a car accident that led Dustin to fall into depression. Surfer Baby was given to him by friends to help him cope and overcome depression. "She saved my life," Dustin said of his fur baby. "Losing my fiancée, it crushed me. I was drinking myself to death. I never would have survived. Now I couldn't imagine my life without [Surfer Baby]."
The police officers of Berkeley Township tried to help him find a shelter. But, no one would want to accommodate his dog. "There's no way I'll ever give her up," he said. "I was on the verge of hypothermia, but there was no way I was giving up this dog."
Then, Sarah came along. Her kindness did not end with a free meal. She shared his story, and the Asbury Park Press caught wind of it. Their story touched the hearts of many and people started giving financial aid to them.
Sarah's email was flooded with messages from people who were willing to help. They raised $3,000 for this fur dad and his fur baby. "There's good people out there; people are still reaching out," Sarah said. "We raised enough money for him, and I told people to donate to either a homeless shelter or a dog shelter."
Dustin and Surfer Baby stayed in a motel for a week and this Good Samaritan rented a car for them. They came to Tennessee to start afresh. Sadly, he contracted mild COVID and is on his way to recovery.
A number of job interviews in warehouses and stores are waiting for him once he's fully recuperated. He's thankful for the outpouring of support and kindness. He keeps a hopeful attitude despite what he had been through. He said, "In that situation, it is very easy to allow yourself to get angry, which will just spiral everything downward. There was so much support, I haven't had a bit of anger."
Guess one can not underestimate what change a small act of kindness can do to a helpless person. A free meal ended up giving a homeless, depressed man another chance at life. A chance to be better, and to also be a blessing to the needy very soon.
"Don't forget to do good and to share what you have because God is pleased with these kinds of sacrifices." Hebrews 13:16