Pregnancy can be a really testing time for expectant parents especially during these times of the pandemic.
Shona Moeller is 29 weeks pregnant and due to complications has had to spend the past few weeks on bed rest at a Chicago-area hospital awaiting the birth of her first son with husband, Bob Conlin.
Due to the coronavirus, the hospital wouldn't allow Bob to visit Shona at the hospital, but Bob is supporting his wife by bringing date nights to Moeller just outside her window, 40 feet below.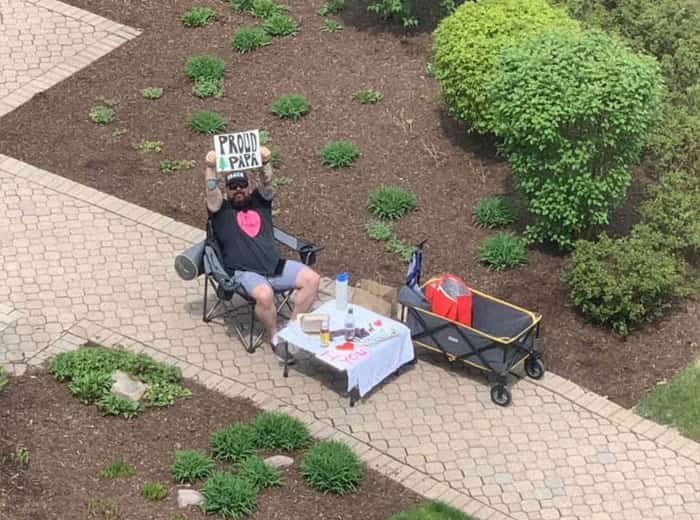 "On March 23rd, Shona's water broke at 5 months [into her pregnancy]," Bob said, "She had what's called a preterm premature rupture of membranes, PPROM."
In this condition, the sac surrounding the baby breaks before week 37 of pregnancy and as the sac breaks, the mother has an increased risk of infection and also a chance of having an early birth.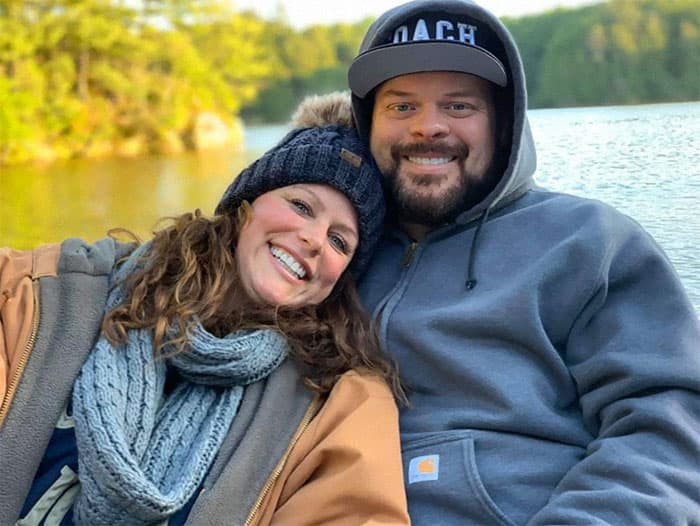 Bob said the couple still don't know why, "It happened while we were working on our nursery. We had less than a 1% chance the baby would make it."
Bob and Shona were devastated but their baby turned out to be a fighter, and as Shona is in hospital, days turned into weeks and by week 23, doctors considered the couple's son viable.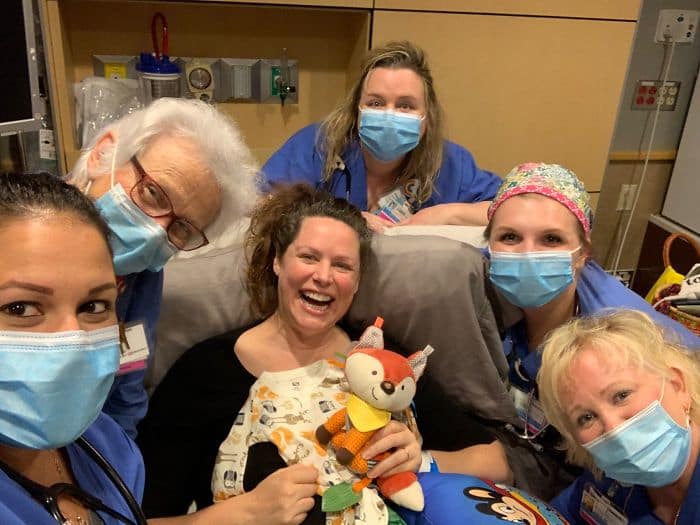 Shona was admitted to the hospital on April 13 and was put on bed rest until the baby enters the world.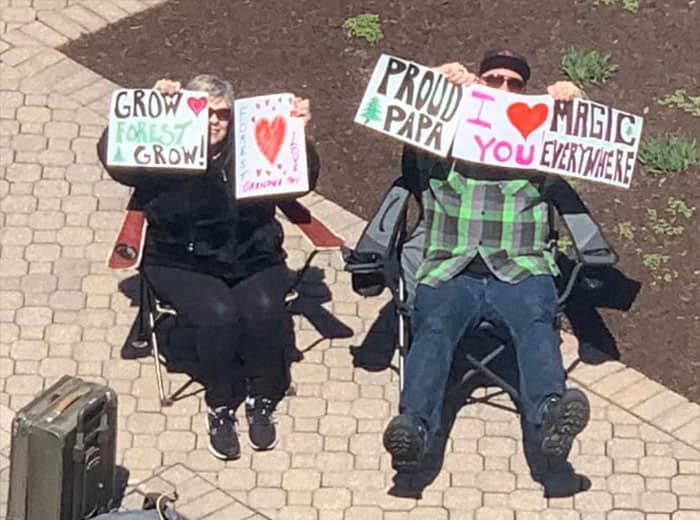 The husband said he remembers the day before his wife went into the hospital, they were sobbing and he was thinking how Shona would be going through this without him by her side.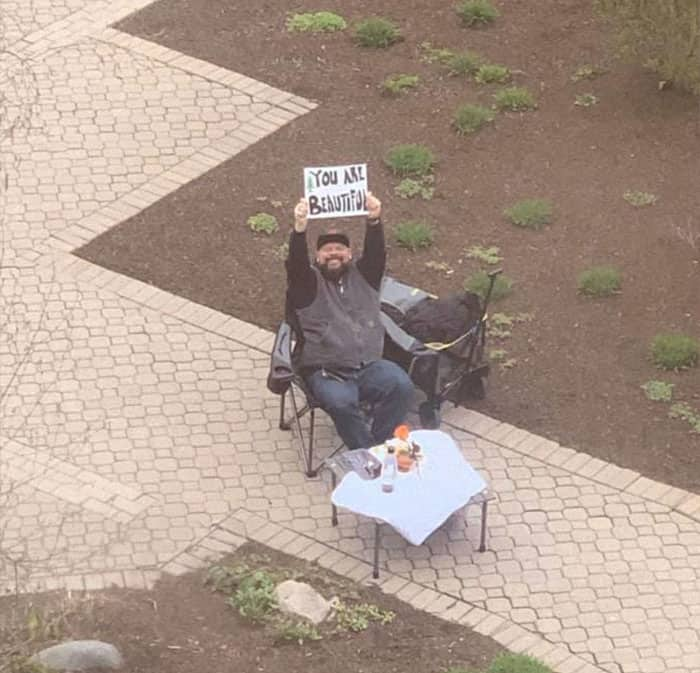 At first, the couple communicated through FaceTime and Zoom but that wasn't enough.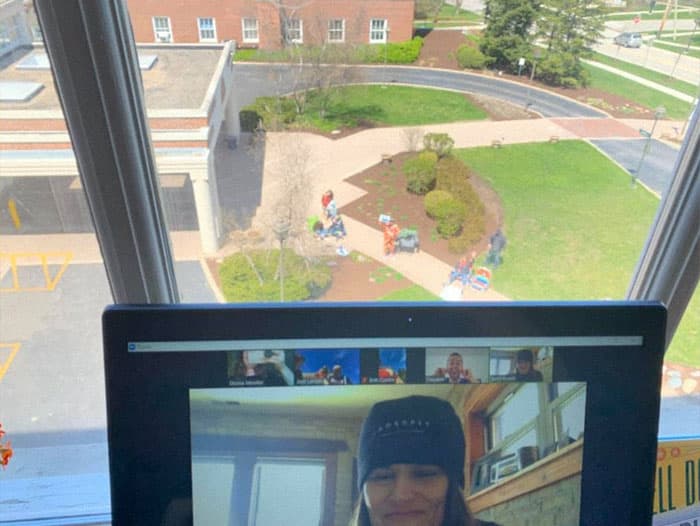 So, Bob started to visit his wife at her window. "The outpouring of love and support from our family, community, and clients has helped a lot. Sharing our story, our love and hope have given us that love and hope right back. We have a strong spiritual practice as well that keeps us grounded and connected," he said.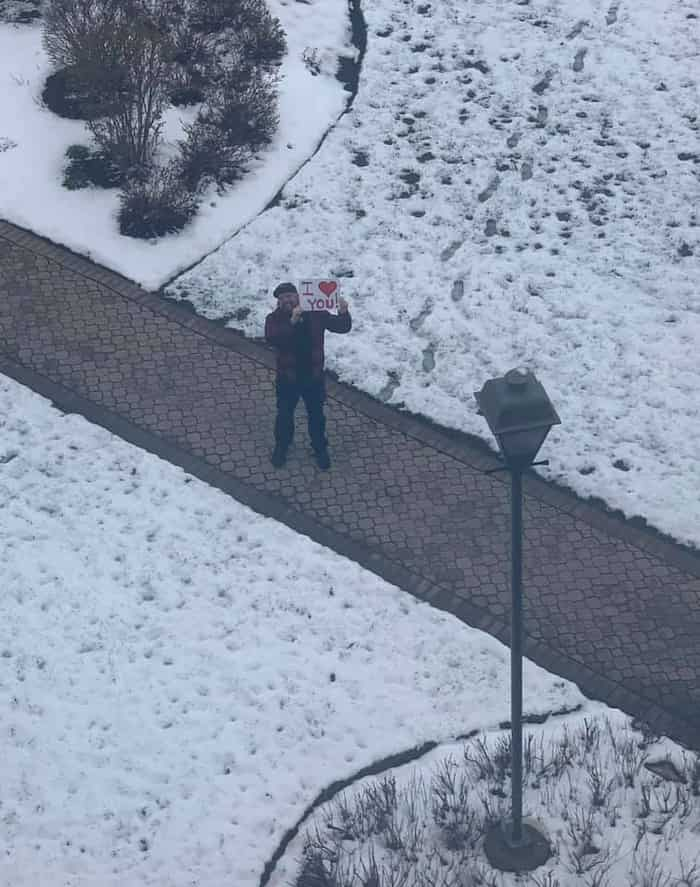 What a beautiful story of love and dedication on the part of Shona and Bob. The baby is going to be so blessed to have parents like these two.