The goodness of God filled one of the streets of London as youtuber, singer/songwriter Harmonie London sang the worship song 'Goodness Of God'.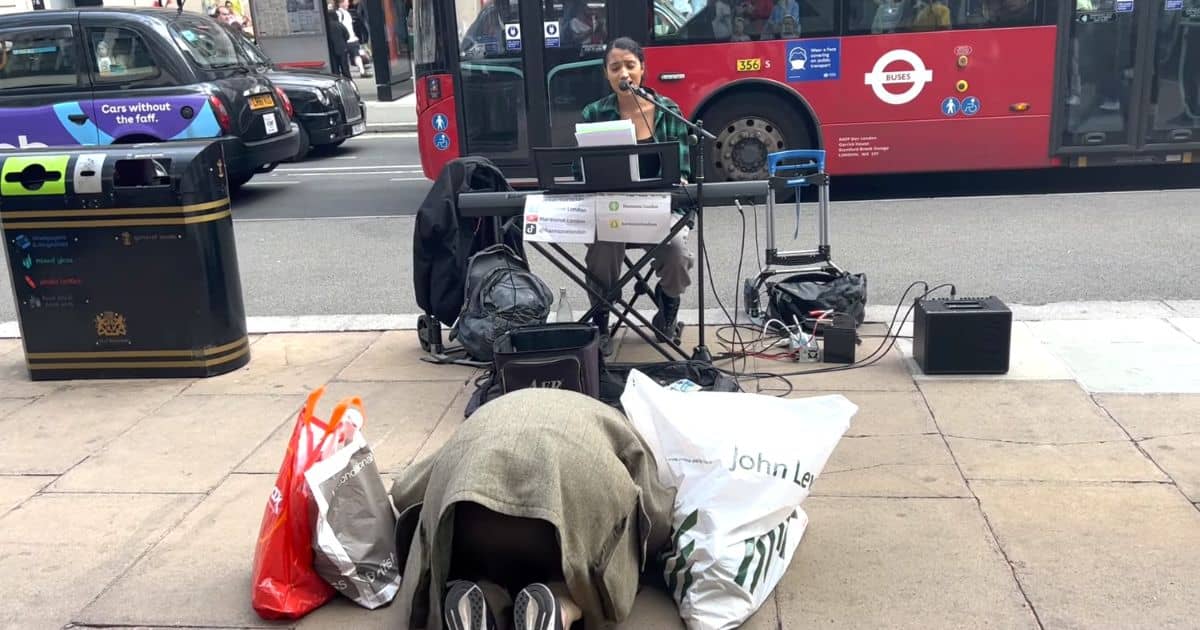 The worship song is originally from the album 'Victory (Live)' by Bethel Music. Written by Jenn Johnson, EdCash, Jason Ingram, Ben Fielding and Brian Johnson and sung by Jenn Johnson.
In the video, a man could be seen with his face down on the concrete floor as he breaks down with emotions, listening to the goodness of God being sung.
The singers voice echoed through the street with the beautiful and heart touching lyrics of God's goodness and faithfulness through and through.
I love You Lord
Oh Your mercy never fails me
All my days
I've been held in Your hands
From the moment that I wake up
Until I lay my head
I will sing of the goodness of God

All my life You have been faithful
All my life You have been so, so good
With every breath that I am able
I will sing of the goodness of God
What could be better than to live in the goodness of God? His goodness runs after us. God is so good. His mercy never fails. From the rising of the sun till its setting, God is forever faithful.
Through the Lord's mercies we are not consumed, Because His compassions fail not. They are new every morning; Great is Your faithfulness.
Lamentations 3:22‭-‬23 (NKJV)