Life is often filled with trials and tribulations. For some individuals, like William Getty, the challenges can be even greater. William was born prematurely at only 23 weeks and was diagnosed with quadriplegic spastic cerebral palsy, which left him wheelchair-bound.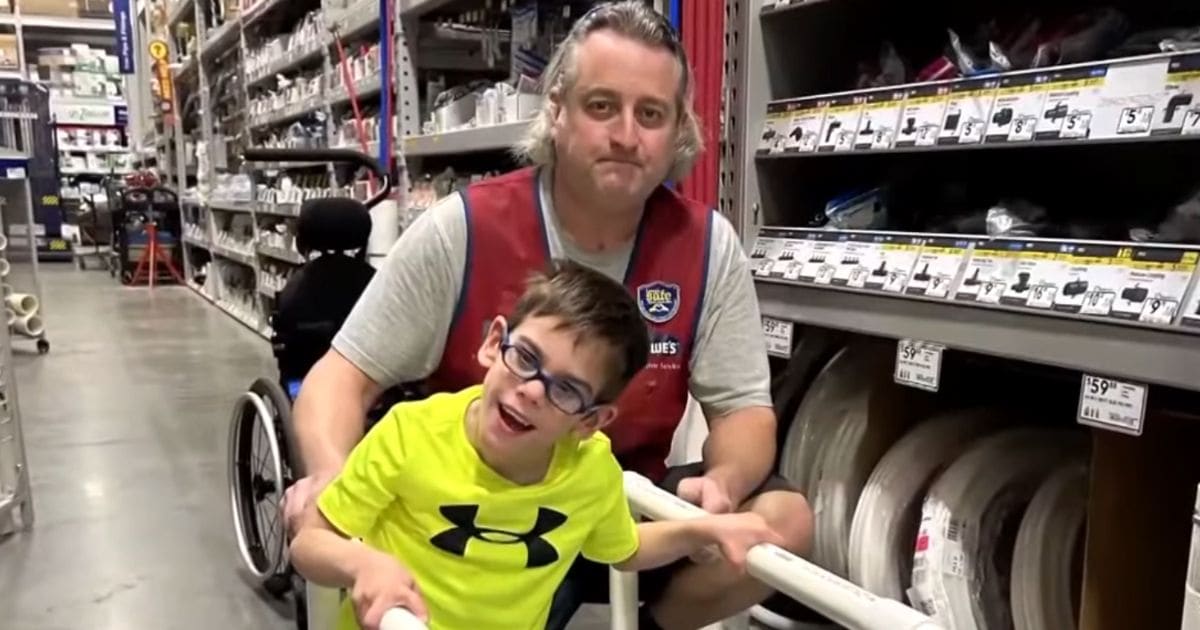 However, his indomitable spirit and relentless willpower led him and his parents, Mark and Jessica Getty, to strive to achieve the seemingly impossible task of learning how to walk again. They were determined to create parallel bars for William to practice walking. In their search for the necessary materials to build the bars, they met an employee named Dave Urban at their local Lowe's store, who did much more than just help.
Initially, Dave planned to merely assist the family with some minor tasks, such as cutting the PVC pipe required for the parallel bars. However, when he learned of the family's goal, his kindness and empathy compelled him to go above and beyond. He spent half an hour constructing the parallel bars for the Gettys.
It was a moment of pure joy and pride as Dave watched William get up from his wheelchair and hold onto the bars with a courageous smile, a sense of accomplishment emanating from him.
"Then came the test," Dave said. "Will got up, out of his wheelchair, and grabbed hold of those bars. I think you saw that courageous smile of his. The sense of pride, it keeps getting me."
Thanks to Dave's help, William can now practice moving backward and side to side with the parallel bars. His act of kindness gifted William and his family with an opportunity to change their lives forever. A video clip shows William using the bars at home, standing and walking while smiling and laughing.
Overwhelmed with gratitude and emotion, Jessica, William's mother, spoke of Dave's kindness, stating that it had touched their hearts and meant the world to them.
"It was just kindness that touched us and really meant the world to us," Jessica said.