Christian hymn "Hallelujah to the Lord" is the unofficial anthem by protesters in Hong Kong, who are trying to stop the new controversial extradition law with religious implications from being passed there.
After a long & emotional day, i hope this vid will bring you peace before going to bed.
These people, who don't know each other before, have been singing the same hallelujah song for more than 18 hours in front of the police.
Again, only in #hongkong #extraditionbill #AntiELAB pic.twitter.com/Xo6TgEElOS

— Jeffie Lam (@jeffielam) June 12, 2019
The Christian community in Hong Kong see the song as a sign of faith in troubled times for their country which is seeing a turmoil like none before, the bill which says that all perpetrators of crime would be extradited to mainland China, also has religious issues at stake.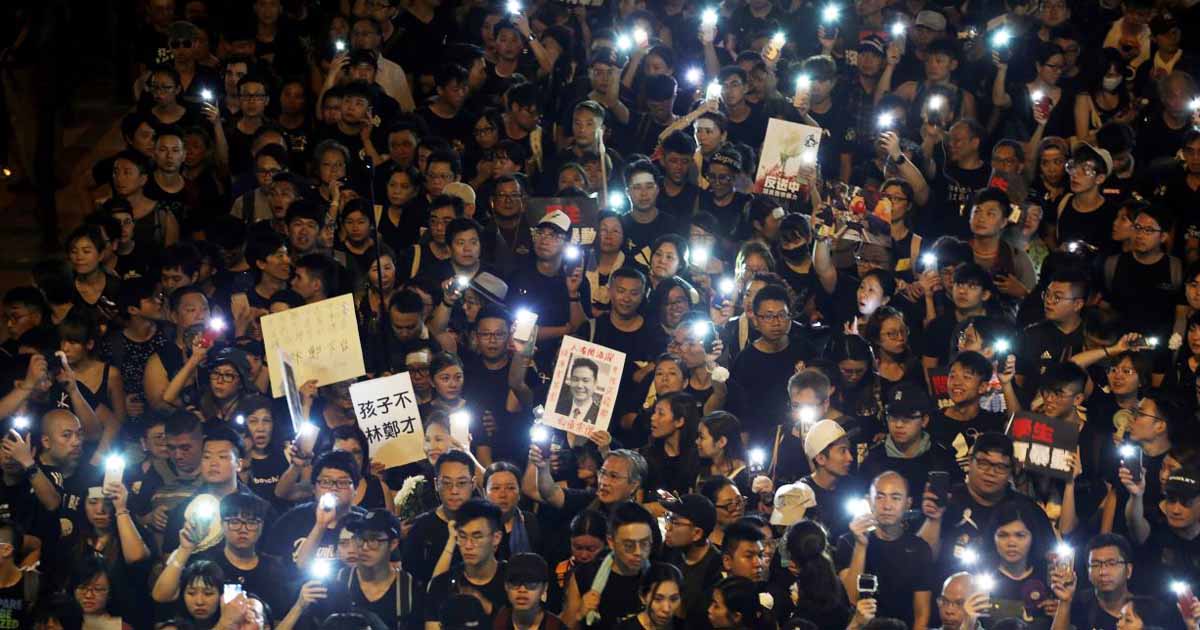 Protests were underway when this hymn was first used, but when the protests turned violent, a Christian group during a public prayer meeting started singing 'Sing Hallelujah to the Lord' through the night, and even non-Christians joined in with them.
Edwin Chow, 19, acting president of the Hong Kong Federation of Catholic Students said, "People picked up this song as it is short and easy to remember," he added, "There's only one line, 'Sing Hallelujah to the Lord'." Protesters are singing the song in front of the police in hope that it would bring calmness and also protect them.
The police have fired tear gas and rubber bullets in the past to diffuse the crowds, but as Chow says, that even though the law does not say that it is illegal to have religious assemblies in public areas, singing hymns together brings a protection covering to the people and guarantees them safety. The song has a spiritual meaning for Christians, as 'Hallelujah' means praise the Lord, and it reminds Hong Kong citizens that their future is in the hands of God, says Chow.
Hong Kong is a part of China since 1997, operating under "one country, two systems" principle, whereby it has its own judicial independence, legislature and economic system. People in Hong Kong fear that if the new extradition bill is passed, then that would put Hong Kong more under China's control which could be misused by China to target those who disagree with its policies.
Mr Chow further said that the Christian community is fearful of these developments as there are some instances where people taking Bibles to China were arrested, and fear that their religious freedom would be affected as well. Although the bill is now suspended, people want it to be completely scrapped.
The protesters are completely right in thinking that singing this hymn would bring protection and calmness in their situation, the word of God always works, we pray for our Christian brothers and sisters in this grueling situation in Hong Kong.