A video of a paraplegic dog taking a stroll with a friendly horse is warming the hearts of people all over the world.
Klara the paraplegic dog on wheels made a new friend today with Angela the horse!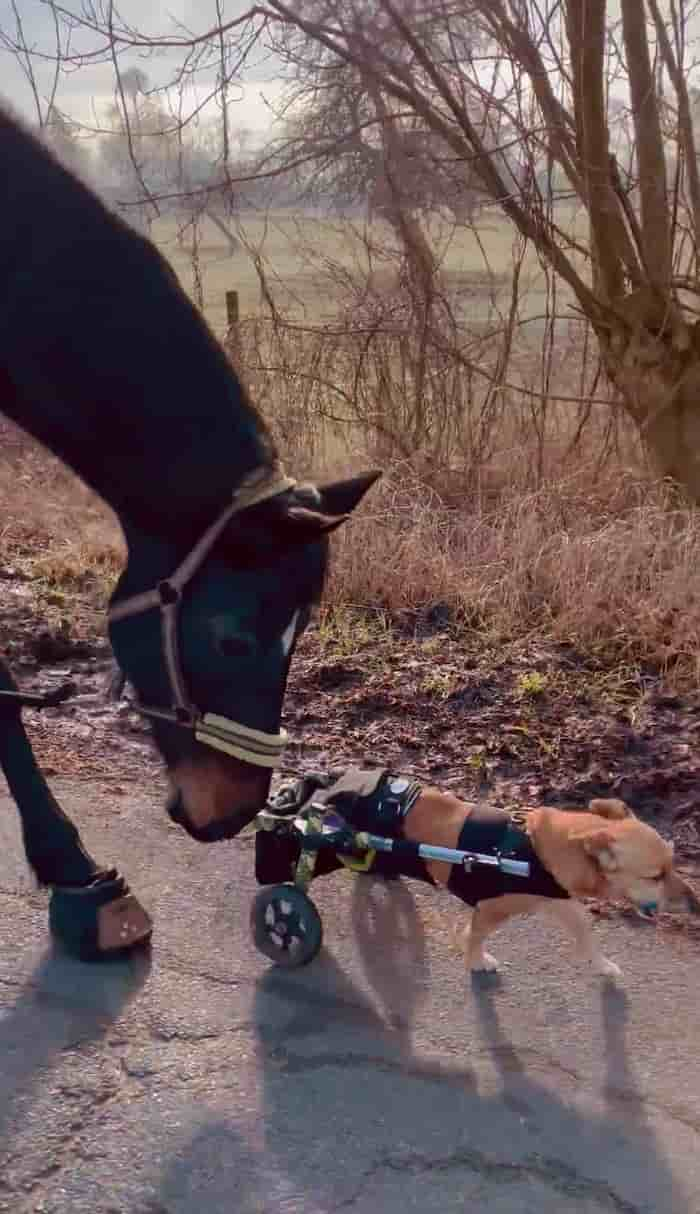 Now they are permanent stroll buddies and are looking forward to many more walks together in the future.
What a beautiful relationship these two animals share with each other. It reminds us of the harmony that the Bible speaks of when the calf and the lion will live together without fear and the leopard will lie down with the goat.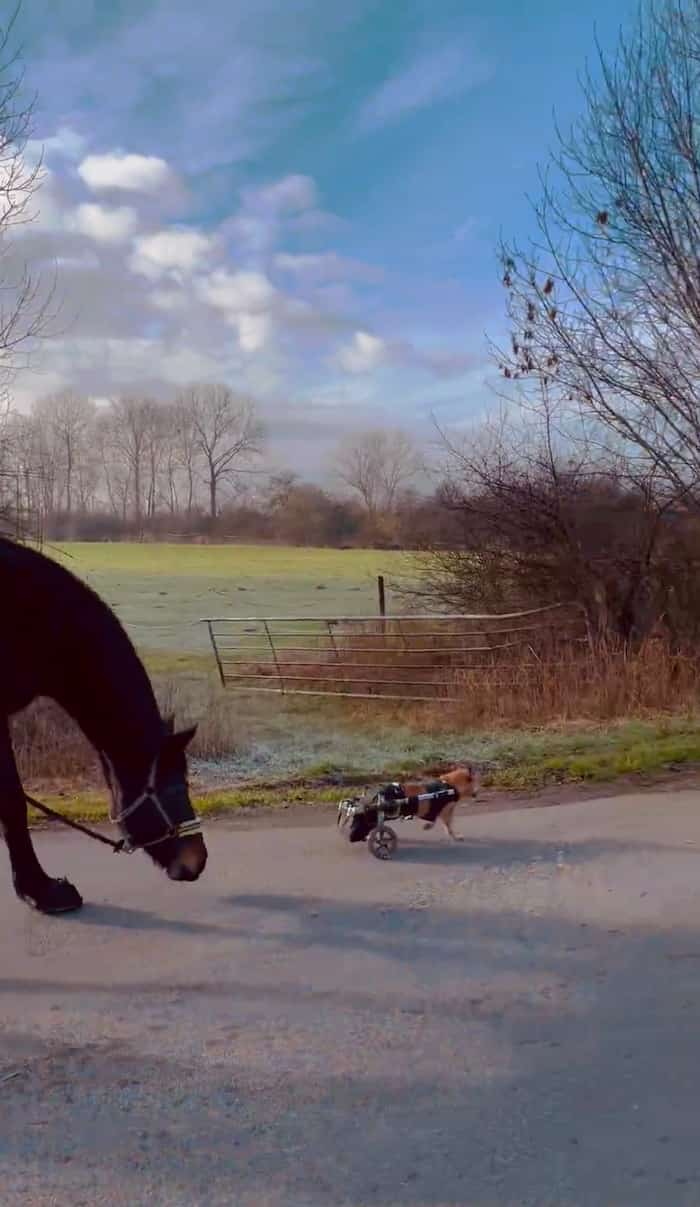 Isaiah 11:6-9 "The wolf will live with the lamb, the leopard will lie down with the goat, the calf and the lion and the yearling together; and a little child will lead them. 7 The cow will feed with the bear, their young will lie down together, and the lion will eat straw like the ox. 8 The infant will play near the cobra's den, and the young child will put its hand into the viper's nest. 9 They will neither harm nor destroy on all my holy mountain, for the earth will be filled with the knowledge of the LORDas the waters cover the sea."