A video of Miami fans catching and rescuing a cat after it fell from the upper deck of the Hard Rock Stadium during a Miami Hurricanes football game is going viral.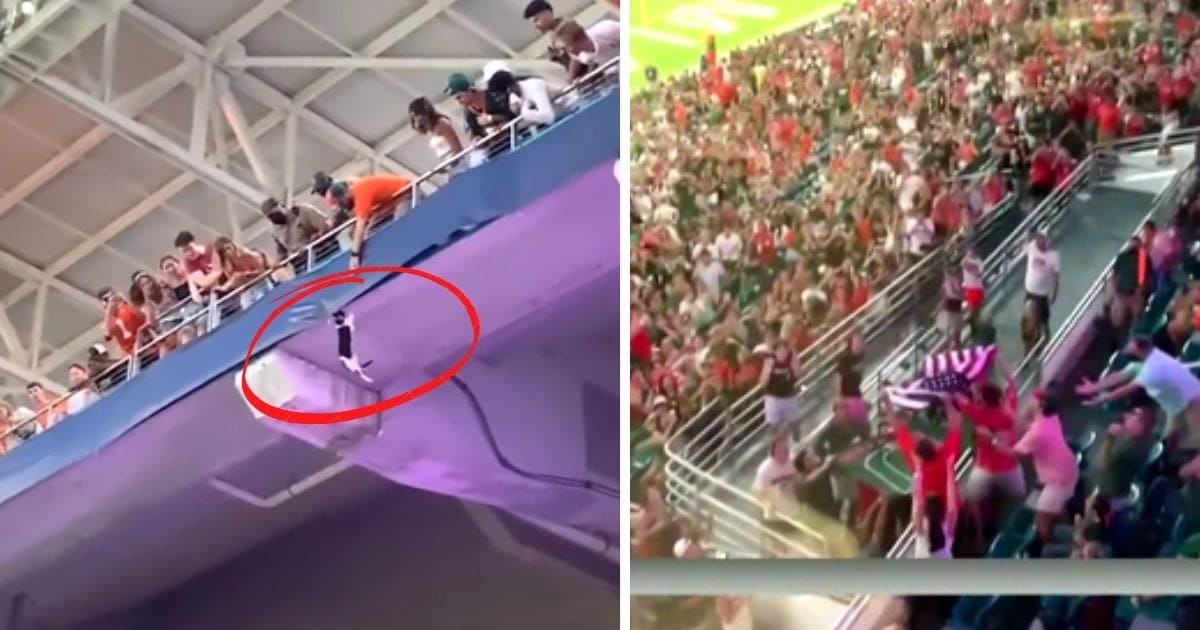 Early in the second quarter of No. 22 Miami's home-opener against the Appalachian State Mountaineers, there was screaming and shouts heard from the student section at Hard Rock Stadium.
The students noticed a cat dangling from the upper deck and many thought it was a baby or a dog that was dangling.
People in the lower deck heard what was going on and someone stretched out the American flag to create a landing pad for the terrified cat.
They waited patiently for about two or three minutes while it took forever for the cat to land. Eventually, the cat lost its grip and tumbled down toward the suite level.
The flag broke the cat's fall and let a group of students in the section below grab it as it fell to loud cheers and applause by the crowd.
The entire crowd in that corner erupted in cheers as one of the students raised the cat in the air like it was trophy.
Although, Miami ended up winning 25-23, but the hero of the night were those fans who helped rescue the cat from certain death.