Mr. Baby Snuggles is a Java Sparrow who is living his best life on Kauai, after he was found abandoned as a baby by Carol and her husband in Hawaii.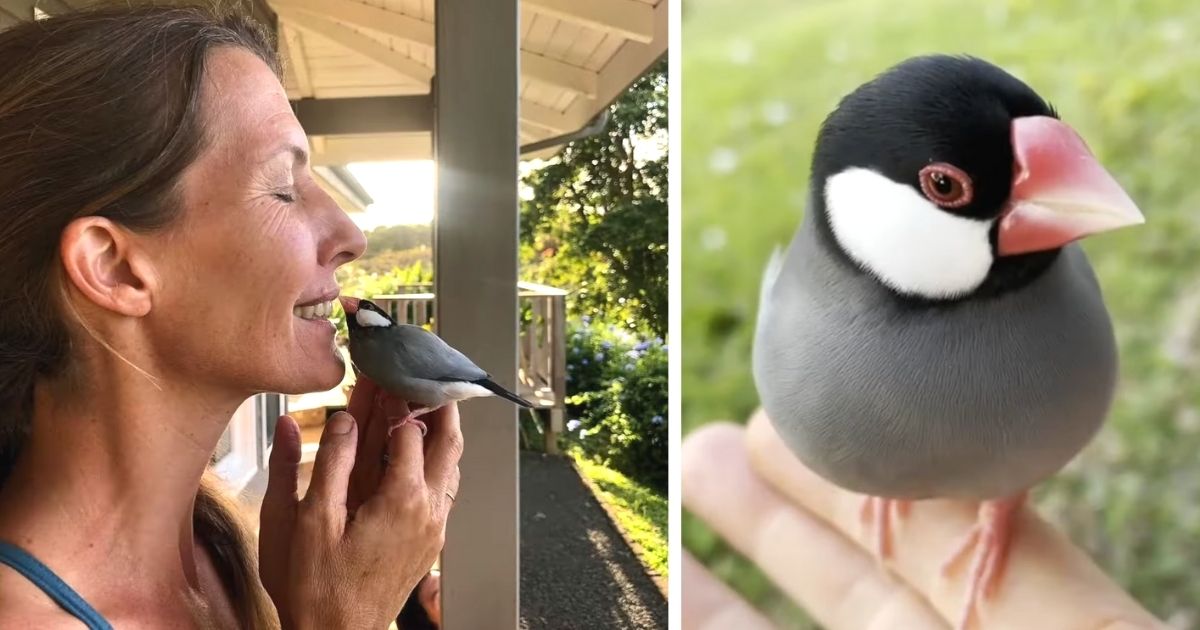 One day he fell out of his nest & was found by Carol's husband. Calling the sparrow the light of her life she said, Mr. baby Snuggles is a reminder that no matter who we are, where we are, or what we are we can all connect.
"The interpersonal and interspecies bonding that we've had has been spectacular," said Carol. He is the light of her life and they have been snuggling for the past two years.
Her husband was over at a neighbor's house and noticed something in the grass, he looked down and saw a tiny walking in the wet grass. He picked him up and looked around but couldn't find a nest, his parents or anything.
View this post on Instagram
So Carol took him back to see if she could find his parents, but couldn't see anything, so she took him home and started feeding him.
She kept going over every day to see the parents and she had to feed him every hour or two from sunrise to sunset, after that period they realized that they were raising a bird in the house.
They also have a cat in the house along with some rabbits. Maurice the cat is another rescue and they worked really hard to teach Maurice that the bird was not something to be played with.
Mr. Baby Snuggles fell in love with Maurice and is very comfortable with the rabbits as well. They had to teach him how to fly and she bribed him with his feeding syringe because he was so imprinted on the syringe that every time he saw it he wanted it.
View this post on Instagram
Carol wanted to soft release him into his own environment because she wanted him to live as a bird. So during the day, he is with Carol and family and at night he lives in the trees with his flock.
She feeds 200 of his friends' breakfast and dinner daily and she can't tell the difference between any of them but both of them talk and so she makes a couple of clicks and he responds to them.
During the day Mr. Baby Snuggles lives in the house with them and goes where he wants as they don't have a cage for him. But when sunset comes, they all fly down to a valley below where their house is and sleep together in the trees there.
View this post on Instagram
Carol found out over the summer which tree he would sleep in and went over there and was trying to watch where he would land in and he landed on her. And then it was getting a little dark and he flew up into the tree where his friends were and started singing to her from there.
At sunrise, he shows up in a tree just outside her bedroom and sings to her till she gets out of bed. Since he didn't have his family, Carol would get youTube videos and play their songs to help him imprint on singing and development.
Mr. Baby Snuggles fell in love with the bunnies and pulls their whiskers while they eat, they react by sniffing him but never show any aggression toward him. Every time he takes off she says a prayer for his protection and safety
Carol and her husband love Hawaii and all the nature that's there in it that they count as a blessing. They are thankful for the opportunity to have a deeper insight into nature with Mr. Snuggles.