A stray dog is being hailed as a hero in the former Soviet republic of Georgia, after he was spotted helping children cross a busy road.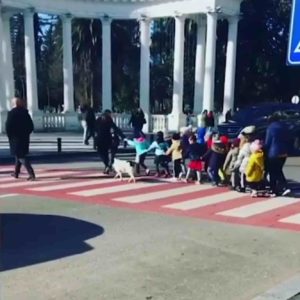 A clip showing the dog barking a warning to cars before he helps lead the pre-school students over a zebra crossing is warming hearts of people everywhere.
The furry friend can be seen giving a lesson on traffic rules by barking at a white van that ignores the crossing.
The stray dog, known as Kursha then helps guide the group of kids safely across the road. It was filmed in Batumi, a town in one of Georgia's Black Sea resorts.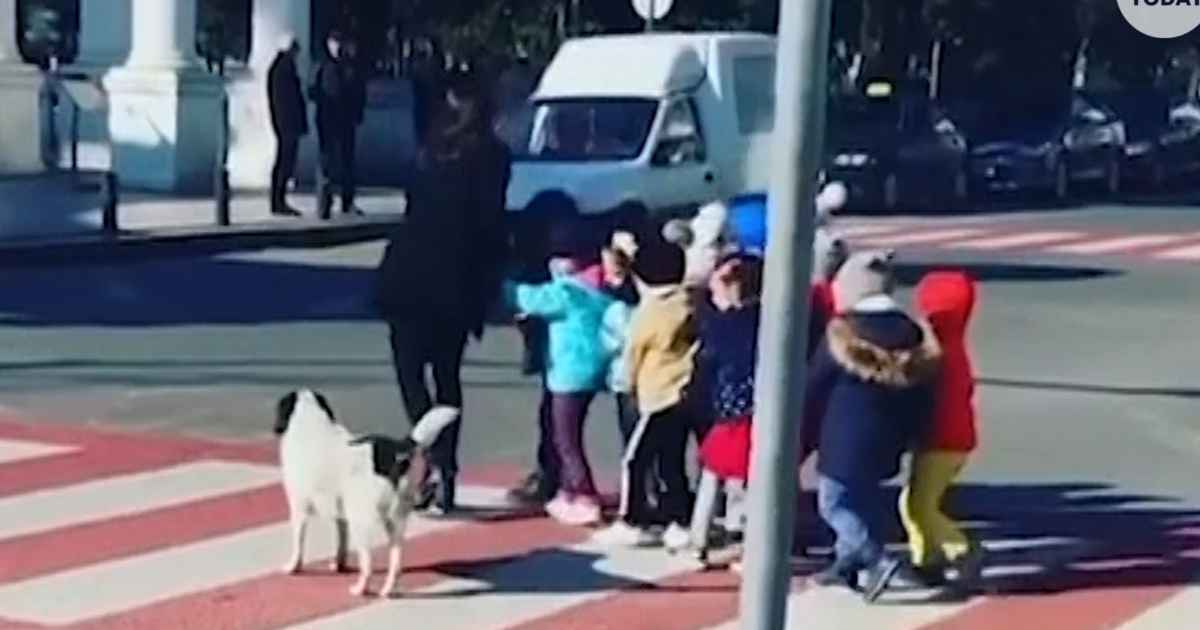 A bystander, Bega Tsinadze, filmed the stray dog and says he lives in the neighborhood and is affectionately known as Kursha.
This amazing dog is such a boon to have on the busy streets of Georgia.