Paul Barton plays Beethoven's 'Moonlight Sonata' for an old Elephant in the Thai forest.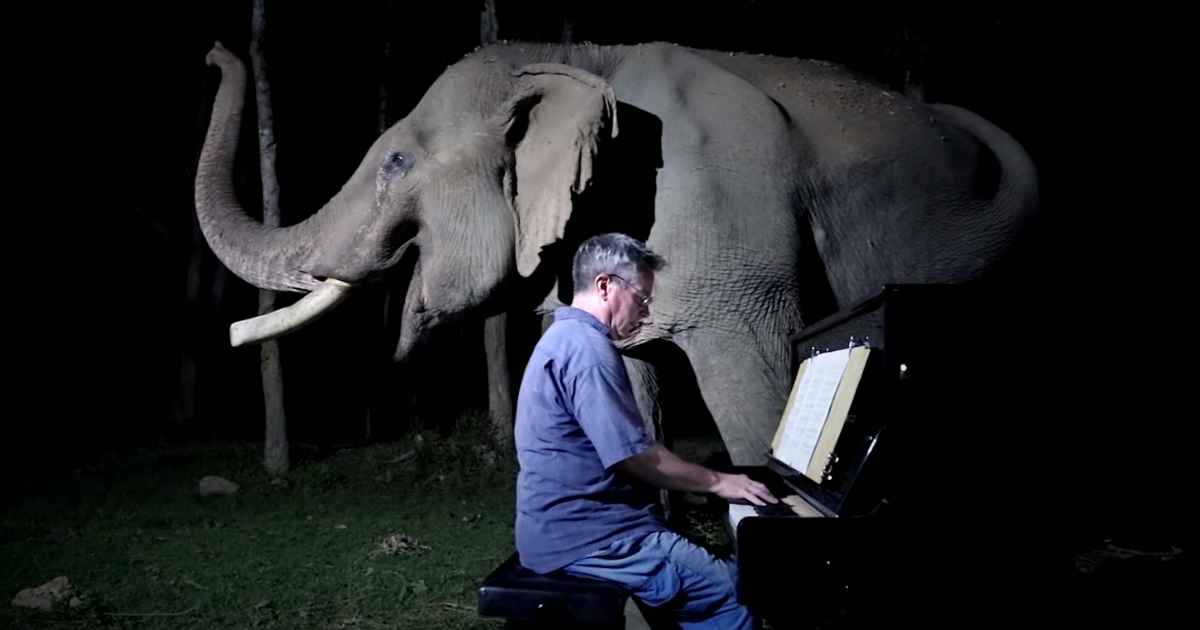 Mongkol is the 61-year-old former logging elephant who spent most of his captive life hauling trees.
Sadly he lost his right eye and tusk during this brutal work. He was rescued and brought to Elephants World to spend his remaining days peacefully in freedom near the River Kwai.
Mongkol is a gentle and sensitive elephant who loves music and here he can be seen enjoying Beethoven's 'Moonlight Sonata.'
Paul Barton is a self-taught and classically trained artist, who moved to Thailand for 3 months to teach piano at a private school.
It's there that he met his wife who is also a wildlife artist and animal lover, and so they decided to stay there and call it their home 22 years ago.
Here he can be seen playing for Mongkol a large elephant who is 61 years old and has suffered many years doing brutal hard work.