A heartwarming video of an unlikely friendship between a horse and a bulldog is bringing a lot of smiles on the faces of people everywhere.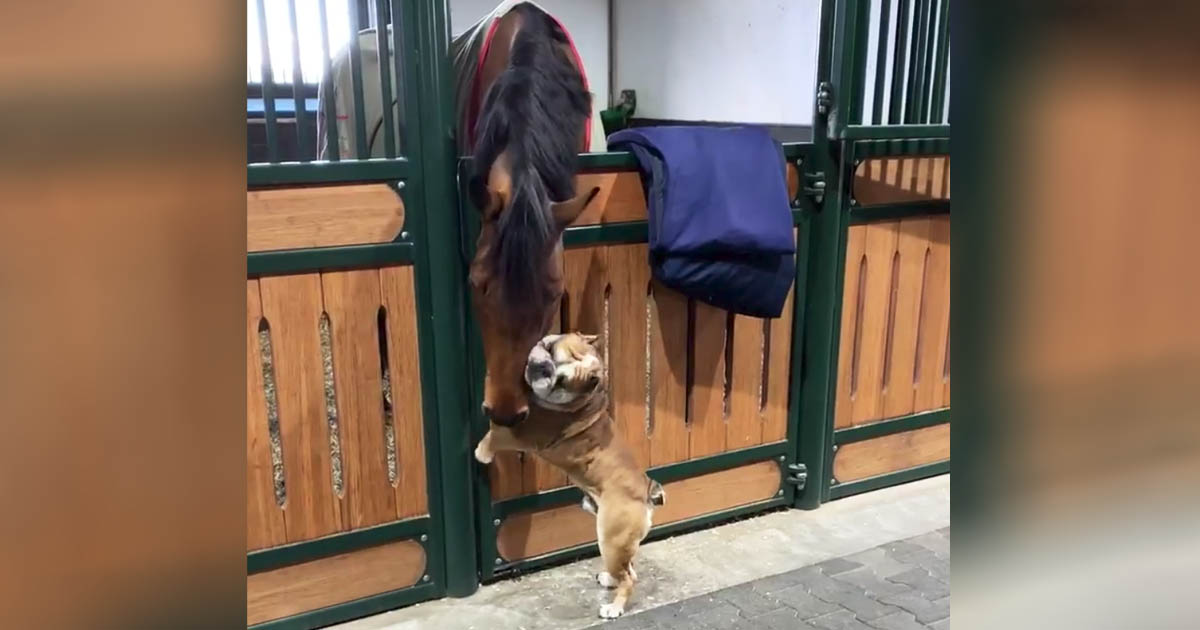 Looking at the them cuddling at the stable, and the great patience rendered by the horse towards his new friend is remarkable.
This clip reminds us of a familiar Bible Verse.
"The wolf shall dwell with the lamb, and the leopard shall lie down with the young goat, and the calf and the lion and the fattened calf together; and a little child shall lead them." Isaiah 11:6
Brothers from a different mother😅🥰🐴🐶 Corelli and Homer cuddling in the morning at the stable!!

Posted by Jose Fumero Hernandez on Thursday, January 31, 2019