A recent fire incident at West Linn, Oregon, where the quick thinking of a young man and the bravery of a passing driver saved the life of a grandmother is serving as a beautiful example of how often the heroism of everyday people, shines through during a crisis or an emergency.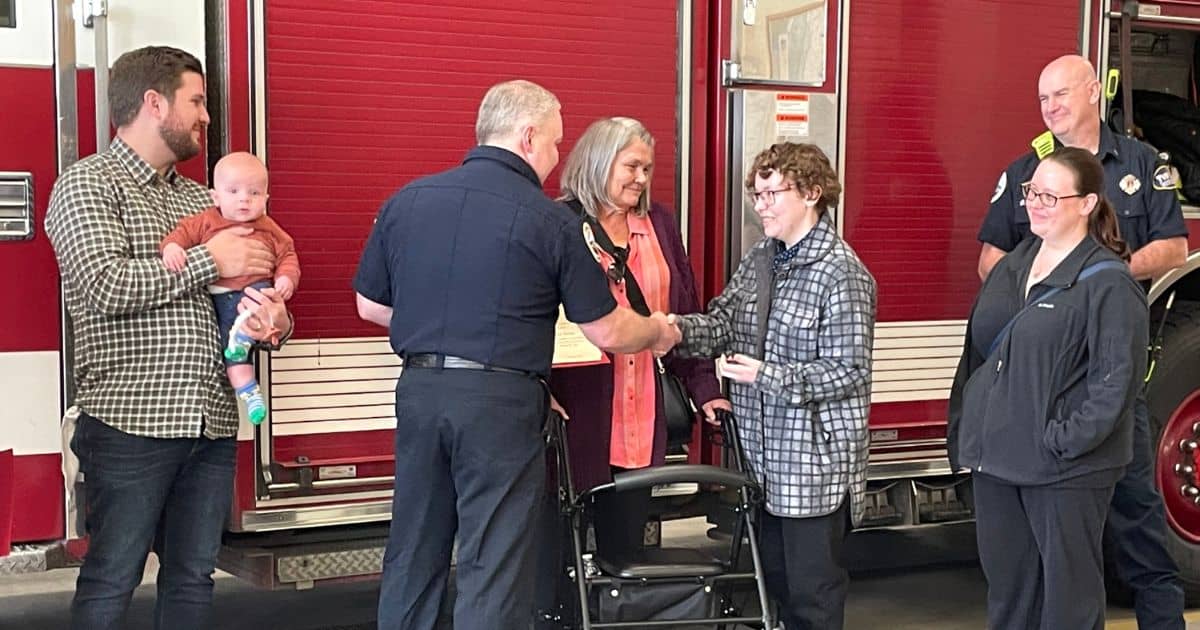 As per the statements made by the local fire station, the burning fire was going out of control and so, Kai Brown the grandson of Jennie persuaded her to leave while he was making a 911 call. However, while trying to escape, Jennie slipped at the bottom of the stairs which rendered her immobile in the dangerous situation.
"I got to the top of the stairs and I tried to breathe in but it hurt really bad," Kai said. "I tried to help her down the stairs but she ended up falling."
Thankfully, help was at hand. Ronnie Coulam, who was passing by the house in his car, spotted the smoke and quickly rushed to the scene. His 4-month-old baby still in the car, he springs into action while a neighbor looks after the child. Coulam entered the burning home and managed to get Jennie to the front door, where firefighters were able to take over and bring the situation under control.
Thanks to the quick thinking of Kai and the bravery of Coulam, Jennie survived the ordeal and lived to tell the tale. Speaking after the incident, she described Coulam as a "divine intervention" and expressed her gratitude for his selfless actions.
"This angel came out of nowhere and just swooped me up and I was out the door like that," she said.
The incident was later recognized by the Tualatin Valley Fire & Rescue Department, who held a special event to honor the heroes involved. Kai and Coulam were each presented with certificates and coins to recognize their life-saving work, and firefighters were able to reunite with the people they had helped a rare and treasured opportunity.
"Station 56 was filled with hugs, handshakes, and a few teary eyes yesterday when our crews reunited with the people who helped rescue a woman during a house fire in West Linn last month." Tualatin Valley Fire and Rescue wrote on their Facebook page.
A wholesome story reminding us of the importance of community spirit and the power of everyday heroism. The actions of ordinary people in the face of danger and adversity truly make all the difference. We salute Kai, Coulam, and all those who put themselves on the line to help others in their time of need.