Hopefully we've asked that question before. These days, in the midst of the Covid 19 pandemic, we're probably all asking it.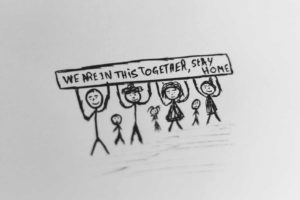 For some of us, the answer comes easily.  Anyone involved in healthcare doesn't even have to ask!  Google—the search-engine monolith– has been putting cute "thank-you"s on their home page to various valuable helpers the last couple of weeks– medical personnel, supermarket workers, teachers, first-responders, delivery drivers and carriers, researchers, etc.
But what about the rest of us?  The ones who can't do all those obvious, practical, things to pitch-in during a crisis like this?  We hear and read heartwarming stories of kindness, such as: people who drive their friends to hospitals to receive cancer treatments… or those who shop for elderly neighbors and send their golden retrievers over to deliver the groceries… or people sewing and distributing hundreds of masks.  Or… (insert others).
On a less-practical note, we see online videos of virtual choirs and folks forming "flash-mobs" to sing together from their balconies—and we think, "Wow that sounds great!"
These stories inspire us.  But they can also make us feel—lazy… useless… inadequate… even needy (if we've only been on the receiving end of help).  Maybe we even feel a bit inferior to these heroes, wishing we could be like them and do something for the cause!
We can.  Really!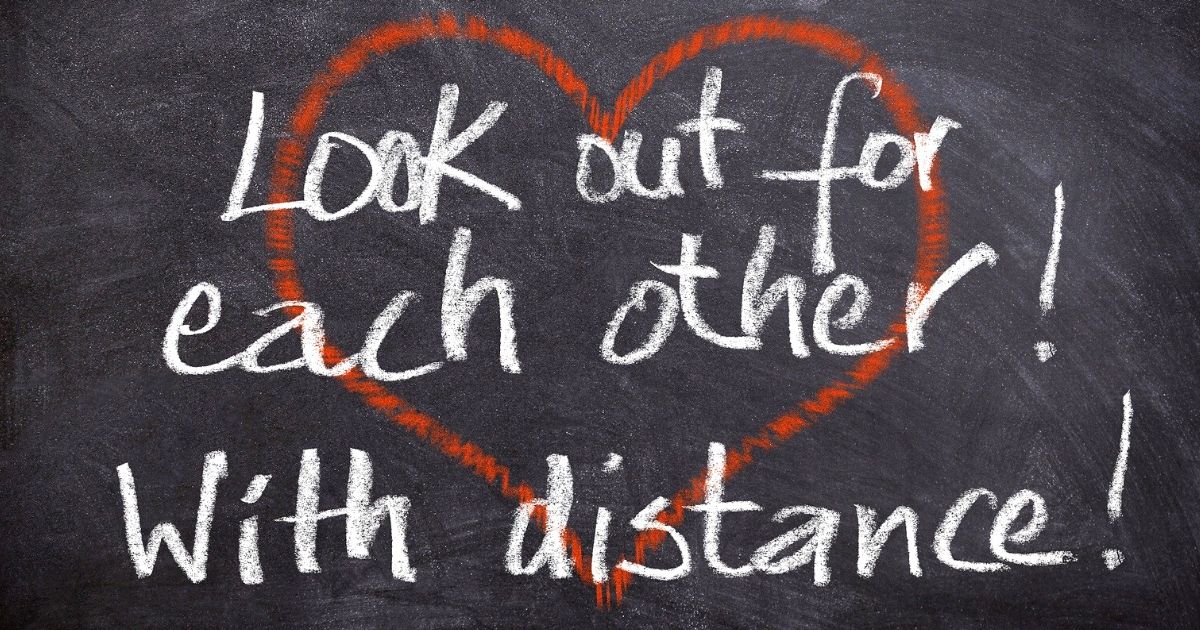 How the Lord designed us is how He wants to use us.  Not in an exploitative way, the way people "use" other people. But in an "I'm deploying you on a significant assignment" way.
Last Sat. night we were Zoom-ing with our youth group and formed "break-out" task-forces to talk about how we could help.  None of these youth are employed in any of these heroic fields mentioned above.  Very few of them drive.  They basically stay in lockdown and hopefully study and do their homework… and help out at home with chores, etc.!
But despite these limitations, we came up with a sizeable list to choose from of ways to help.  These include:
Baking/making goodies, bagging them, and delivering them in the neighborhood
Calling elderly residents in nursing homes (or other elderly people who are lonely)
Writing encouraging messages to friends, prisoners, kids in children's homes and shelters
Getting names of kids/other youth who need help and tutoring them in the subjects they're good at
Making and sending cards to elderly and others
Writing/making and sending Thank-You cards to all the folks on the "front lines" mentioned above
Donating money and materials to places and people that really need them
Fundraising
Helping to sew masks
Singing and/or playing instruments as part of a virtual choir or orchestra – this one's harder, but one guy said we could all do our parts separately and find someone who can sync it all.
Posting encouraging content on social media
Paint rocks with pretty pictures and messages and place them in neighbors' yards and permissible public areas for folks to see and enjoy
Being kind to brothers and sisters and parents! (Hey, that's a BIG help!)
Other stuff… such as PRAYING!
Can any of the rest of us do any of these things?  Sure we can!  Even the weakest, youngest, and oldest among us can do at least one of these, as well as something else.
My 90 year old mother-in-love is spreading cheer, as always, through her jokes, laughter, and joy to whoever she comes in appropriate-distance contact with, including us!
I just read about fitness buffs starting online exercise groups—they're certainly pulling their own (and others') weight for the cause!
Me?  I'm encouraging people in whatever way I can with whoever the Lord brings—such as blog-post and other writing J
You?  Ask the Lord to show you how you can use whatever you're good at in a caring and creative way to help.
"As each has received a gift, use it to serve one another, as good stewards of God's varied grace:" 1 Pet. 4:10
Finally, ALL of us can PRAY.  Our wee grandsons are praying.  Bedridden people are praying.  Any of us can pray at any time, around the clock, around the world. This counts in and counts on the help of the One Who's infinitely capable of and willing to help!
"The prayer of a righteous person has great power as it is working." – James 5:16
The next time we wonder what we can do to help—in this crisis or any situation, ask the Lord—He'll show and enable us.  Then ask some people too—they'll gratefully have some ideas as well!
Website: Spring Forth Coaching
Follow me on: Facebook.