Keith & Kristyn Getty present a beautiful rendition of 'How Can I Keep From Singing?'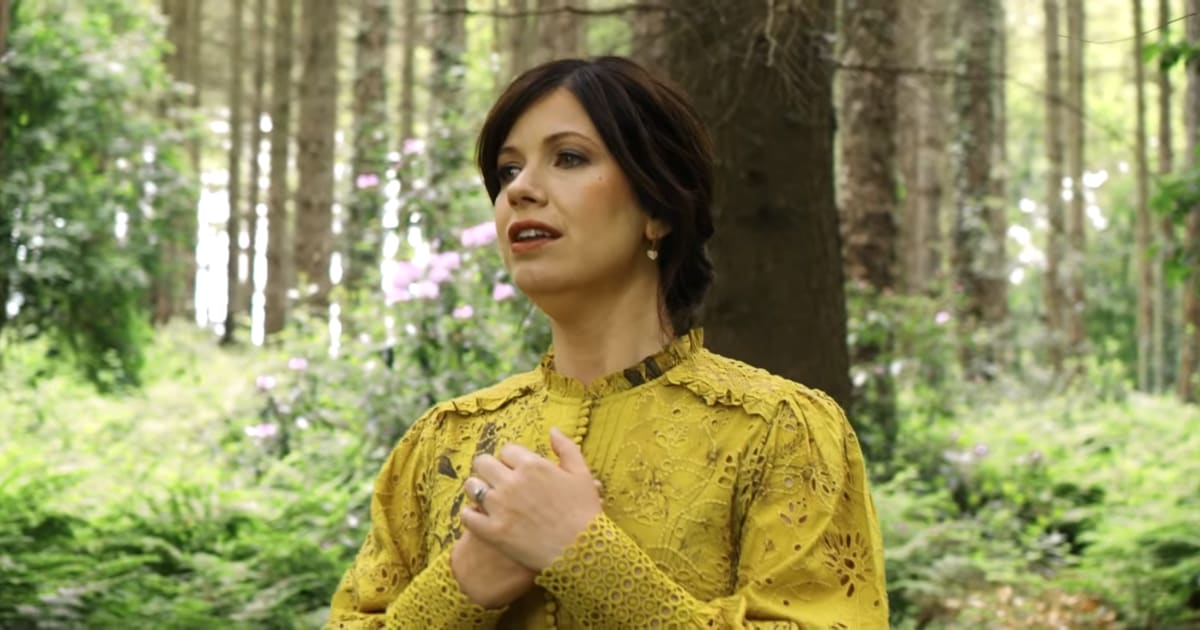 The singing, the music, and the scenery are all so amazing and uplifting to our souls today.
Kristyn Getty looks so beautiful standing among the ferns and Deborah also looks lovely in the video.
The song beautifully captures the grace and beauty of the location and reminds us that our God is such a perfectionist.
Nature is one of God's beautiful creations and through nature, God is able to teach us, speak to us, and provide for us.
My life flows on in endless song
Above earth's lamentation
I hear the sweet, though far-off hymn
That hails a new creation
Through all the tumult and the strife
I hear that music ringing
It finds an echo in my soul
How can I keep from singing?
Job 12:7-9 "But ask the beasts, and they will teach you; the birds of the heavens, and they will tell you, or the bushes of the earth, and they will teach you, and the fish of the sea will declare to you. Who among all these does not know that the hand of the Lord has done this?
While though my joys and comforts die
I know my Savior liveth
While though the darkness gather round
Songs in the night He giveth
No storm can shake my inmost calm
While to that refuge, clinging
Since Christ is Lord of heaven and earth
How can I keep from singing?
Just look around you at nature today and your heart will sing and long for the presence of God to invade your life.