5 men of the Living Stones Quartet give praise to God with a beautiful gospel mashup performance.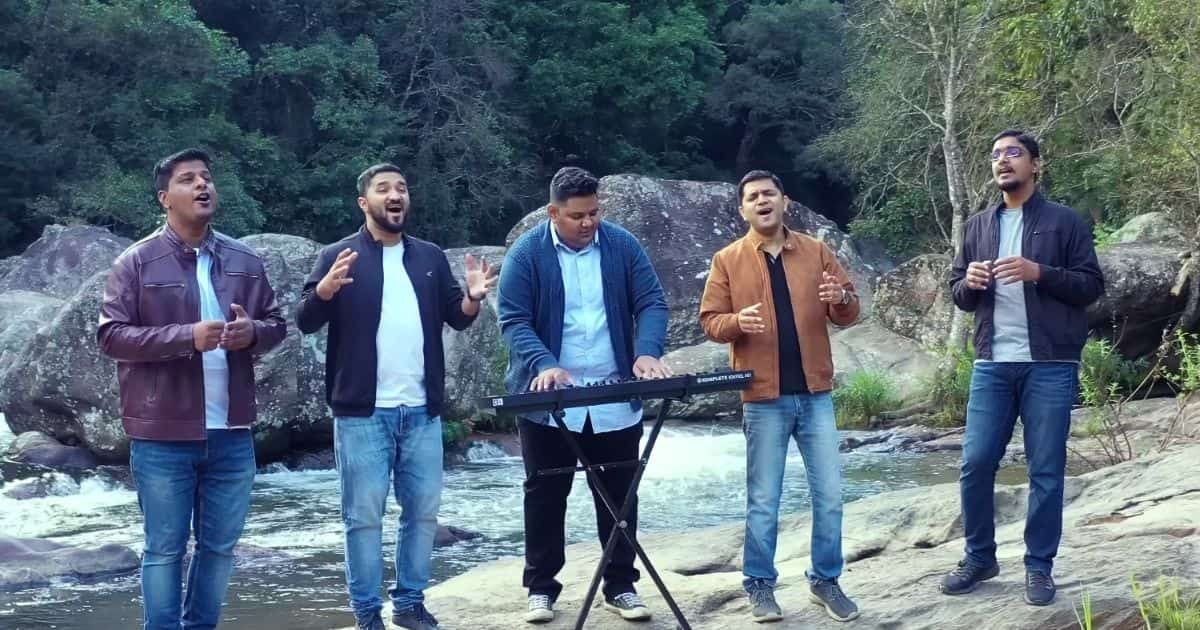 In a beautiful setting of a river, the men stands on a 'rock' and belts out an inspiring medley of 'How Great Is Our God' And 'Then Sings My Soul'.
God is great and He stands age to age, from beginning to the end. Time is in His hands and His name is above all names. He is truly worthy of our praise.
Let them praise the name of the Lord, For His name alone is exalted; His glory is above the earth and heaven. Psalms 148:13 (NKJV)