Four siblings belt out a cover of the ageless Christian hymn 'How Great Thou Art,' in church.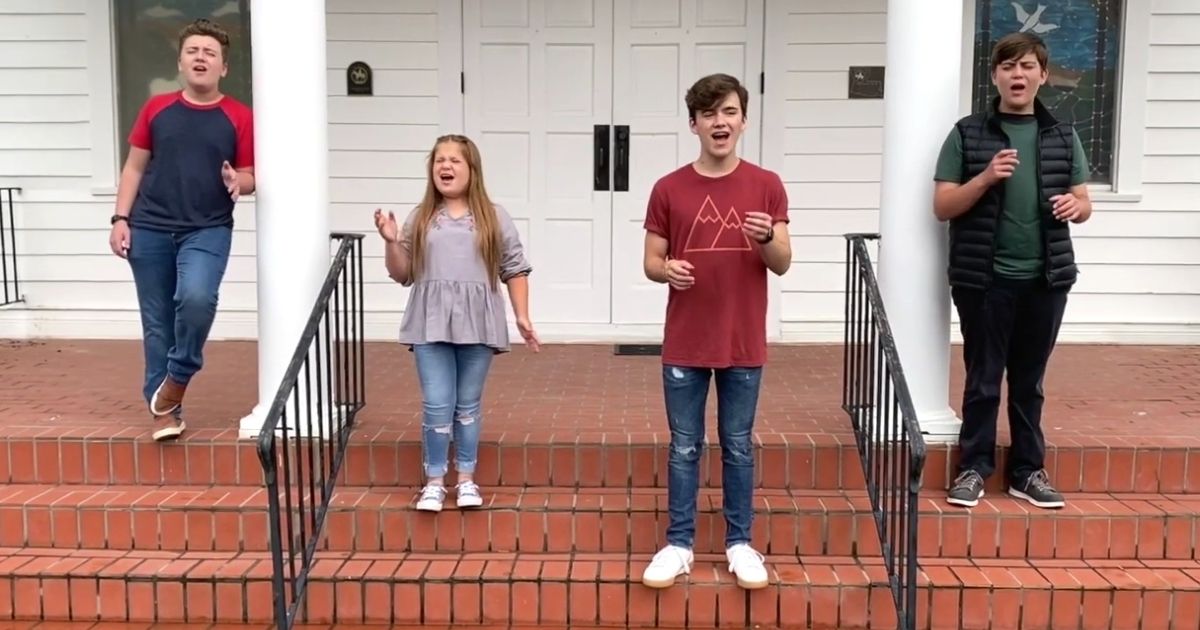 The name of their group is Maharmony which is a mix of their last name, Maughon, and harmony.
Maharmony consists of Landon, Jake, Charlie, and Eliza. Their parents say that their talents come naturally to them and that they started to sing and harmonize as soon as they were able to talk.
They even appeared on the Nickelodeon show called 'America's Most Musical Family,' a few years ago, and sang a cover of 'The Story of My Life,' by One Direction.
Even though they didn't win the show, they received a lot of love and adoration on the show by the three judges who especially loved little Eliza who was just 9-years-old then.
They released their first original song, 'Same Sky,' which was written by their dad, and have been sharing covers of popular Christian and pop songs on social media.
'How Great Thou Art' was a hymn published in America and widely popularized by Billy Graham in his evangelistic meetings.
We love Maharmony's cover of this all-time great hymn and pray that God continues to use these talented young people for the glory of His name.