Two talented men sing a stirring rendition of 'Oceans' in a stairwell.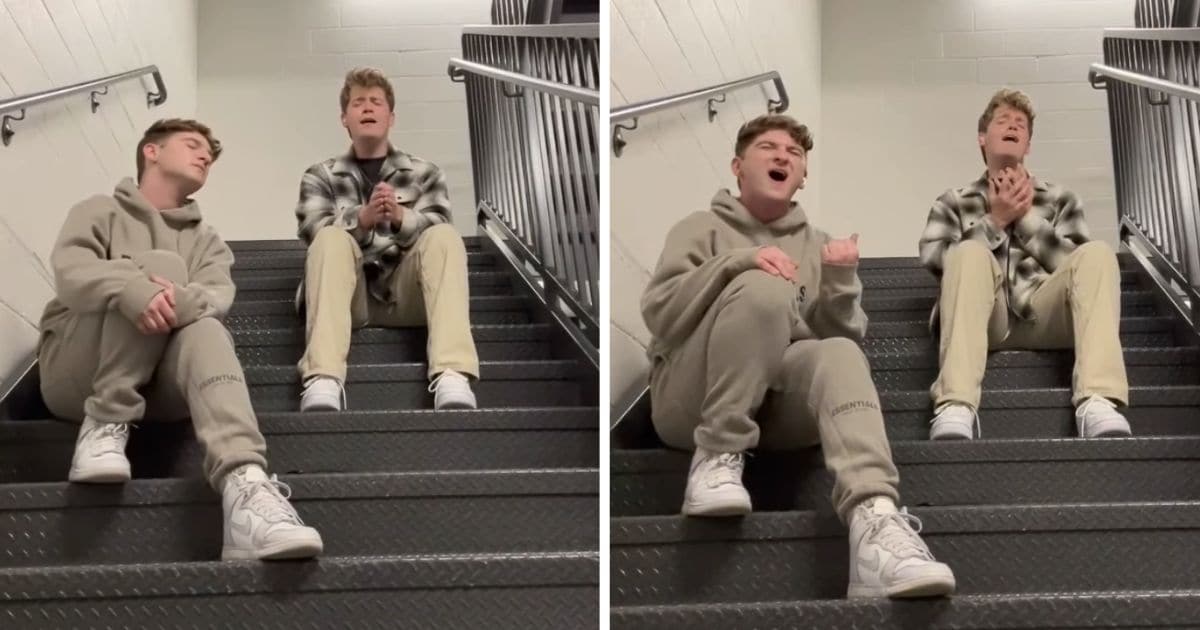 Cover songs are a staple in the music world, and the Christian hit "Oceans (Where Feet May Fail)" by Hillsong UNITED is no stranger to reinterpretation. Among the sea of covers, a new rendition by Anthony Gargiula and Jamie Miller stands out. The pair's voices intertwine seamlessly as they take on the worship anthem, their performance resonating with listeners online.
Their heartfelt delivery of lines like "Spirit lead me where my trust is without borders" has struck a chord, amassing over 450,000 views. Listeners are touched, many commenting on the divine gift these young men share.
Watch the chilling cover below.