An adorable young girl, Marleigh Miller, performed a beautiful rendition of classic worship hymn, 'How Great Thou Art,' during her church's Sunday service.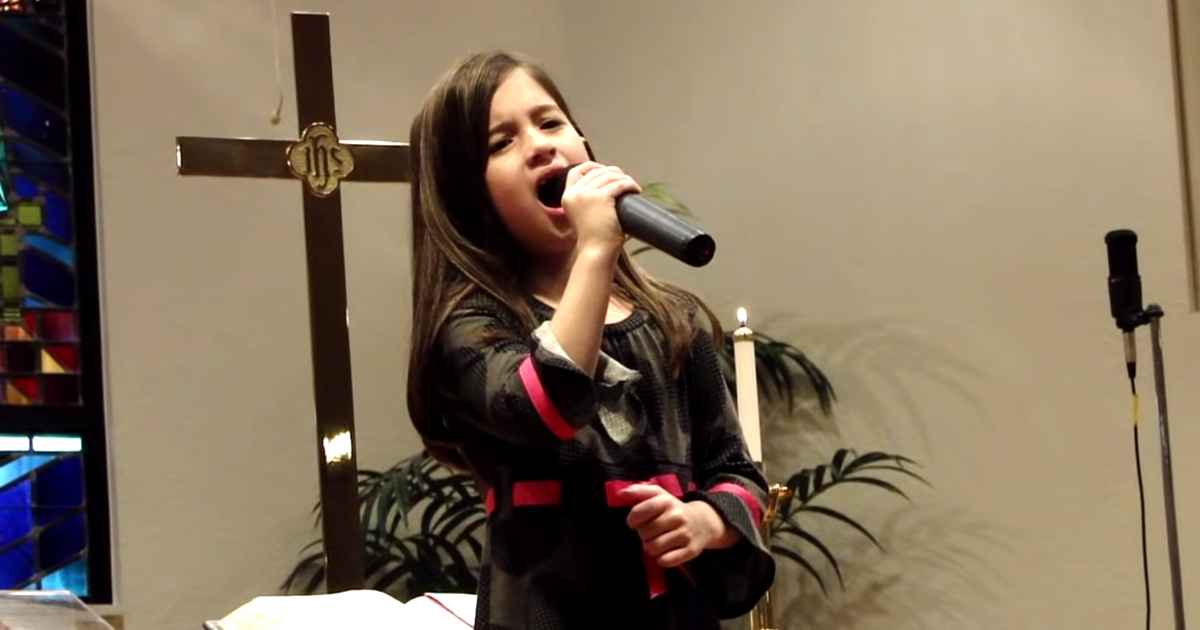 Miller is blessed with incredible vocals and as she sings 'How Great Thou Art,' her voice and emotions overpower all present in the service.
She sings every word with great conviction and understanding, and has a great reverence for the hymn.
When Christ shall come,
With shouts of acclamation,
And take me home,
What joy shall fill my heart!
This classic hymn was written in 1885 by Swedish evangelist, Rev. Carl Boberg, who set the words to a Swedish folk melody.
The hymn was then translated into German, Russian, and then English by an English missionary named Stuart Hine. He was working in Ukraine when he and heard a congregation sing the song in Russian.
But, 'How Great Thou Art' really took off as a popular hymn only after George Beverly Shea sang it regularly at the Billy Graham crusades in the fifties and sixties.
Then I shall bow
In humble adoration
And there proclaim,
'My God, how great Thou art!'
As Marleigh Miller sings 'How Great Thou Art,' we are covered in chills and are led to worship God, thanking Him for this little girl who is praising His name all over the world.