The Bonner Family's new music video for the classic hymn 'How Great Thou Art,' filmed in Utah, on the same set where season 2 of the film, 'The Chosen' was filmed.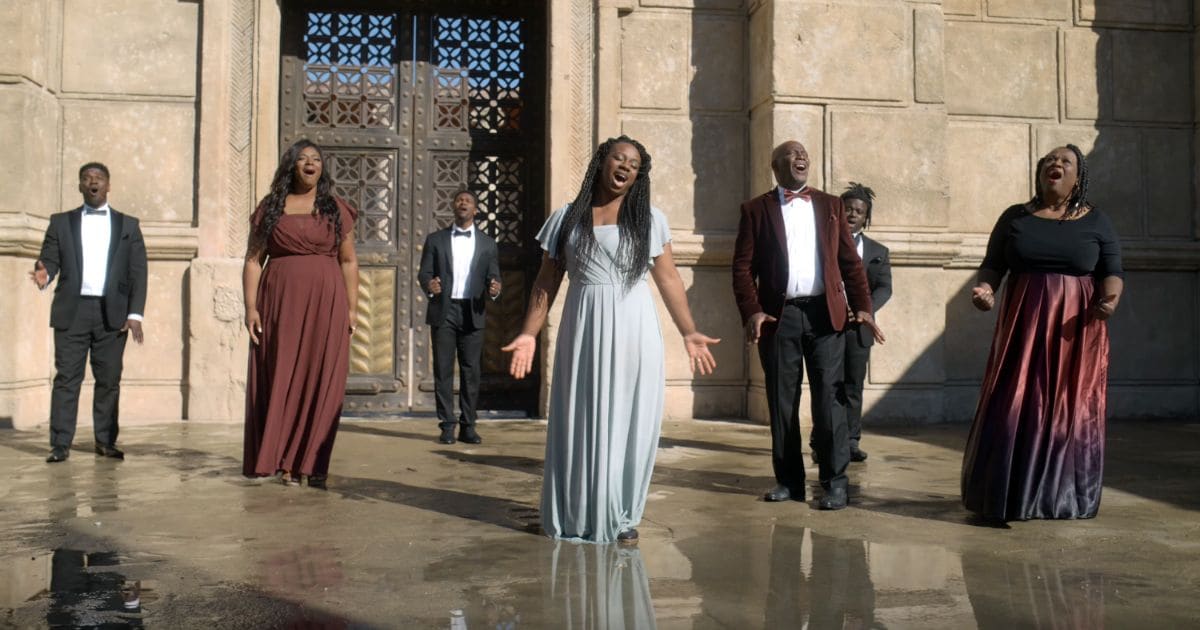 The family has been warming the hearts of people all over the world with their meaningful renditions of popular Christian songs.
On their official Youtube website they write, "The lyrics to this timeless spiritual anthem remind us that his art confounds the wise and blesses the meek. We continue to be 'in awesome wonder' of his miracles."
"For every weary soul within the sound of our voices, we echo the promise that Jesus Christ can and will heal every broken heart, dry every tear, and raise us all to live again." They wrote.
'How Great Thou Art' is a classic hymn based on a Swedish traditional melody and a poem written by Carl Boberg (1859–1940) in Mönsterås, Sweden, in 1885.
O Lord my God, When I in awesome wonder,
Consider all the worlds Thy Hands have made;
I see the stars, I hear the rolling thunder,
Thy power throughout the universe displayed.
The song was translated into German and then into Russian and in English by English missionary Stuart K. Hine, who also added two original verses of his own.
The hymn became very popular after George Beverly Shea and Cliff Barrows sang it regularly during the Billy Graham crusades.
Then sings my soul, My Saviour God, to Thee,
How great Thou art, How great Thou art.
Then sings my soul, My Saviour God, to Thee,
How great Thou art, How great Thou art!
Today as we listen to this moving rendition of 'How Great Thou Art' by the Bonner Family we are reminded that it is only through the shed blood of our Lord Jesus Christ that we have been saved and received the gift of salvation.