Being married for 43 years is a big accomplishment in these times when most couples are breaking up within 2 years of marriage.
So when two people have been together for almost half a decade it calls for a celebration of their love and relationship.
Ernest Griggs Sr was caught on camera serenading his wife Lyndy, with an original love song that he wrote for her.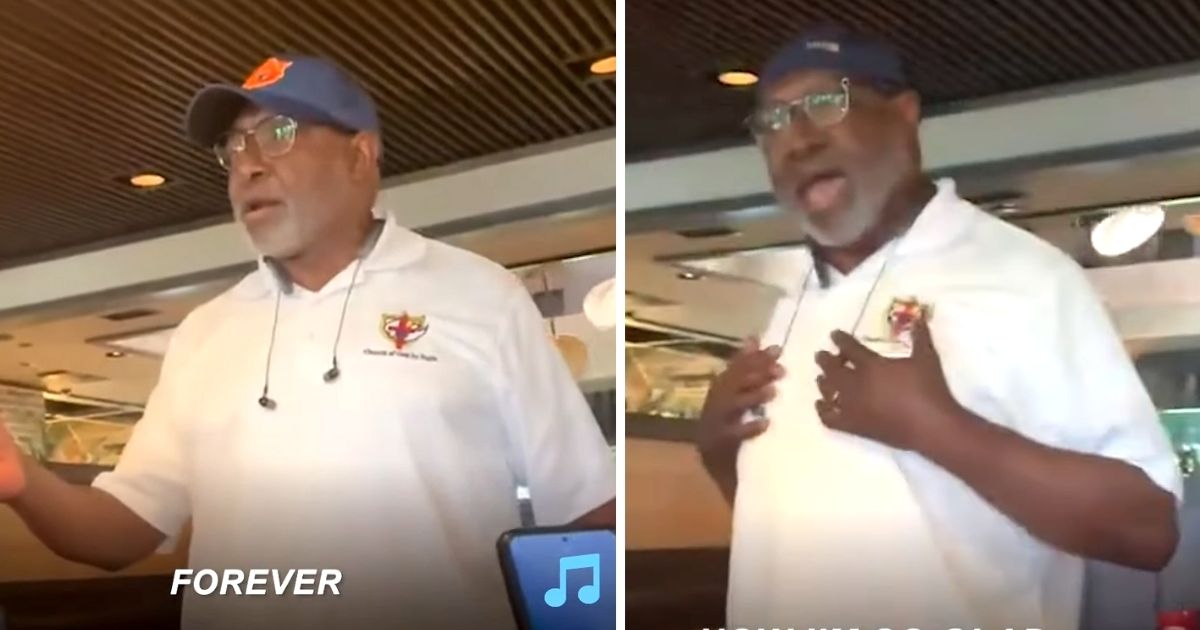 Ernest met Lyndy when she 16 and got married four years later. Griggs recounted their love story with a song in a Cheddar's Scratch Kitchen in Orlando, Florida.
Ecclesiastes 4:9: "Two are better than one because they have a good return for their labor: If either of them falls down, one can help the other up. But pity anyone who falls and has no one to help them up. Also, if two lie down together, they will keep warm. But how can one keep warm alone?"