A UPS Driver helped deliver a very special delivery but it did not come in a box. Ryan Thompson helped his wife, Gayla Thompson, deliver their baby in a car at the side of the road after the baby wouldn't wait.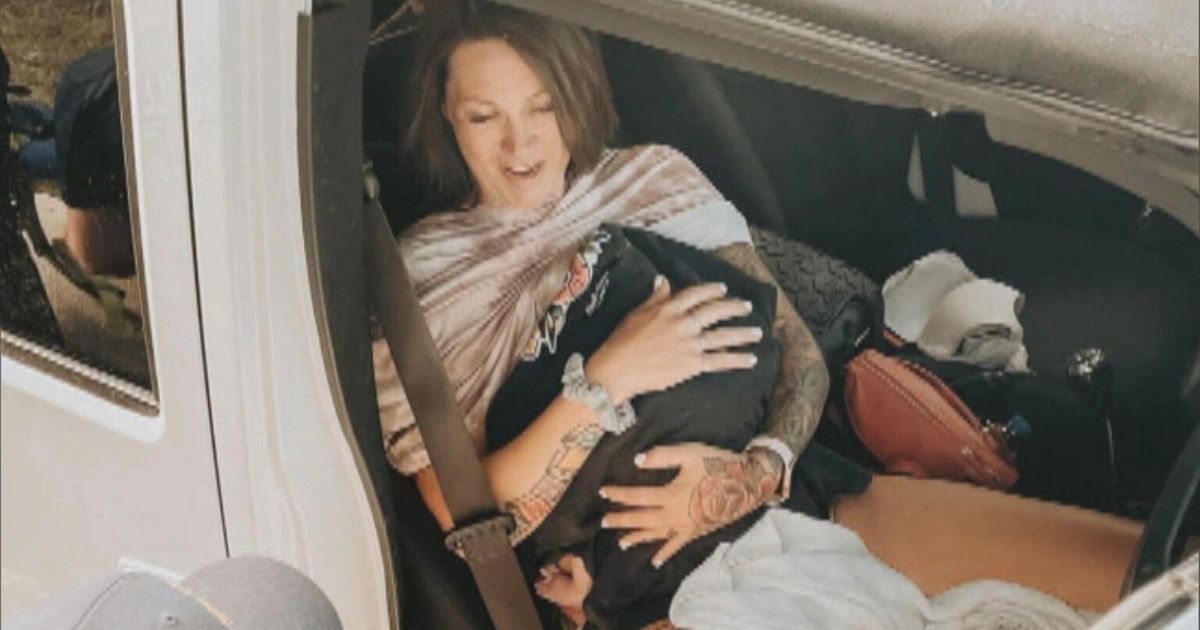 Thompson was driving his wife to the hospital for the delivery but had to stop on the road just outside of Nashville, Tennessee as the baby was ready to come out.
"It just happened so fast, my body didn't really have time to think about what was going on," Gayla said. So Thompson called 911 and in the video we can hear the police on the other side of the line that likely saved the baby's life.
The operator guides Ryan through the delivery and asks if the cord is wrapped around the baby's neck. Ryan responds yes. She coaches him by telling him to pull the cord over the infant's neck.
Suddenly the baby starts to cry and everyone was relieved. They have named him Carson, which is car – son. Ryan says, "I've delivered a lot of things, but never in my life would I have thought my child being one of them."
We are so inspired today by this story that reminds us of the mercy of God on our lives and that we are never alone because He always sends helpers to get us through.
Deuteronomy 31:6 Be strong and of good courage, fear not, nor be afraid of them: for the LORD your God, He is that does go with you; He will not fail you, nor forsake you.