An adorable toddler was having the time of his life with his husky as mom Alexandria Smith captured them on camera.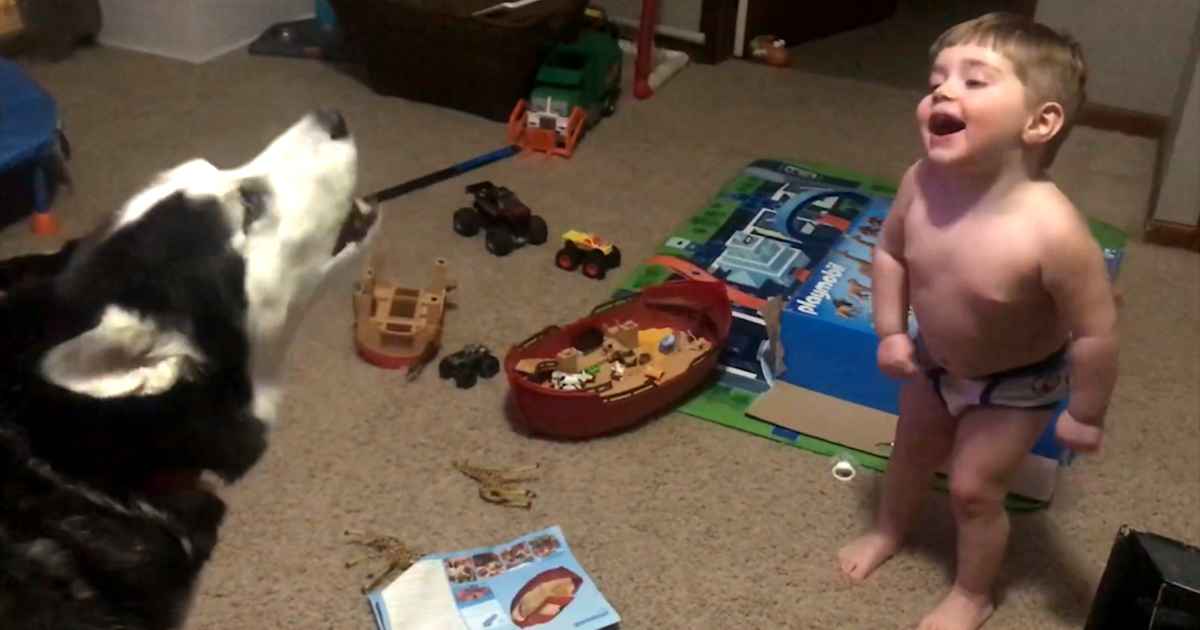 The Walker, Michigan, mom, filmed her 2-year-old son Braxton mimicking the family dog saying Awoo…as the dog also responded in a similar fashion.
This video is so cute and is putting a smile on people's faces all over the world. We definitely need such videos to make our stressed out lives a little more easier.