Seth Yoder and Valerie Keim sing a beautiful a cappella cover of 'I Will Rise' by Chris Tomlin.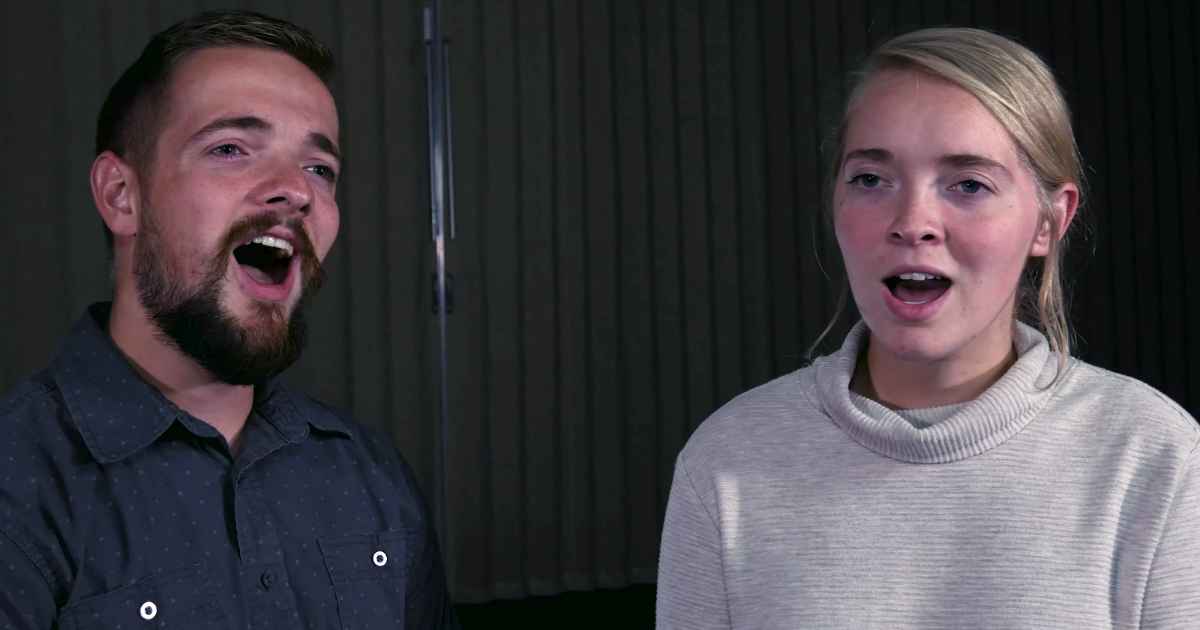 These two talented YouTube singers are lifting up our Lord and Savior Jesus Christ with their singing.
Chris Tomlin wrote this song with his pastor Louie Giglio, who has previously written lyrics with Tomlin.
Chris describes how the song was written, "We were sitting across a table at lunch one day and he said, 'Man, I feel like there needs to be more songs for people who are really going through the hardest time in life. They're struggling and maybe have just buried someone and they're looking over a grave. And that sense of loss, that hurt of loss of losing someone. But what kind of words can you give people in that moment in worship, to worship God in the midst of it?'
There's a peace I've come to know
Though my heart and flesh may fail
There's an anchor for my soul
I can say "It is well"
And that song specifically speaks to that. I wrote down a little line that he said, 'the grave is overwhelmed.' That's the line that he was carrying. I took that one line, 'The grave if overwhelmed,' and built the song around it. So, 'Jesus was overcome/And the grave is overwhelmed/Victory is won/He's risen from the dead.' And that became a song of real hope for people who lose someone and know that this is not the end. That this life, the physical flesh is not the end, but God has given us life everlasting spirit, that's our hope."
Jesus has overcome
And the grave is overwhelmed
The victory is won
He is risen from the dead
Wow! what a powerful song for all of us struggling with various issues this year, it reminds us that Jesus Christ has already overcome all and has won the victory for us.