Before the dazzling lights of American Idol embraced him, Iam Tongi, a young man hailing from the picturesque landscapes of Hawaii, was already captivating hearts with his soulful renditions of hymns, most notably the classic, 'Amazing Grace'. Today, he stands as a beacon of talent and faith on the grand stage of American Idol, inspiring millions with his performances.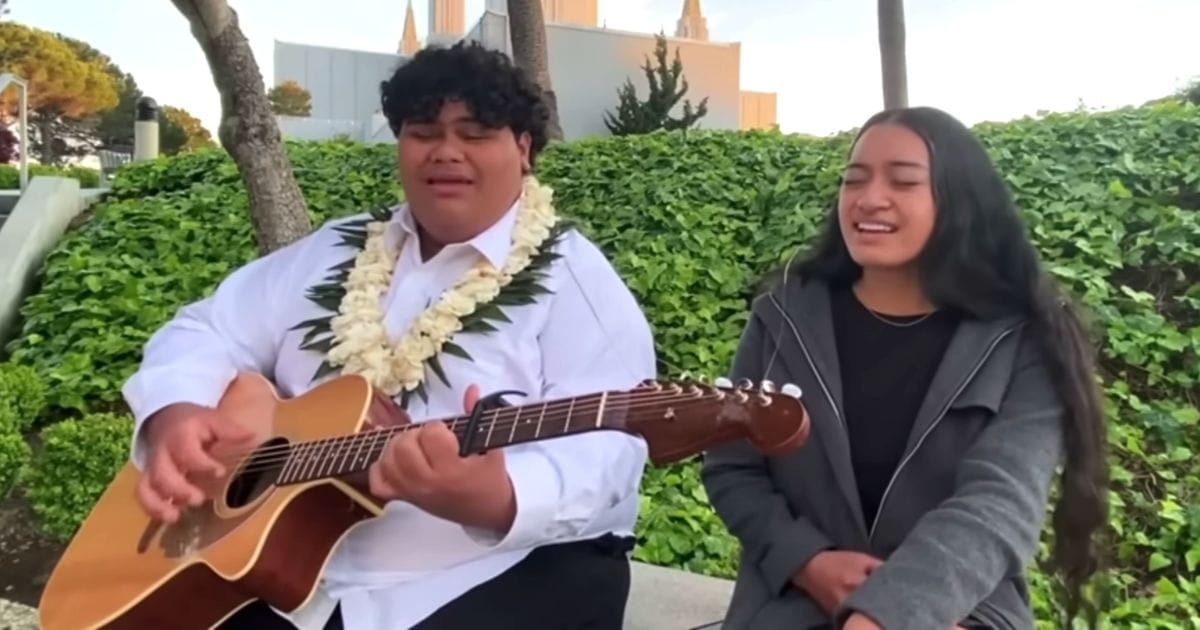 In the competitive arena of American Idol, the remaining contestants are fervently pouring out their talents, seeking to win over the audience and judges alike. Amidst this musical battle, Iam Tongi stands out. His heart-stirring performances, coupled with his discerning choice of songs, have consistently impressed the judges, including Lionel Richie, Katy Perry, and Luke Bryan.
However, Iam's musical journey began long before the American Idol auditions. A video from 2021, available on his YouTube channel, takes us back to a younger Iam, passionately singing and strumming the guitar to "Amazing Grace", alongside Eta Lauti, a gifted singer herself. Their rendition, imbued with a serene harmony, is as compelling as it is moving.
Set against the backdrop of serene outdoors, the video masterfully interweaves scenes and portraits of Jesus Christ, instilling a sense of divine grace within the viewer. The duo's effortless talent radiates through the screen, their harmonious voices blending beautifully, creating an enchanting rendition of "Amazing Grace". This captivating performance has won praise from many, with some even deeming it the best version of the hymn they have ever heard.
Fast forward to 2023, and Iam's musical journey has led him to the grand stage of American Idol. His audition, featuring a stirring performance of "Father and Son" by Cat Stevens, quickly became the most viewed performance of the season, a testament to his growing popularity.
As Iam prepares for the grand finale on Sunday, May 21st, the excitement is palpable across Hawaii. His home island of Kahuku is abuzz with celebration, with friends and family rallying in support of their local star.
"But he said to me, 'My grace is sufficient for you, for my power is made perfect in weakness.' Therefore I will boast all the more gladly about my weaknesses, so that Christ's power may rest on me." – 2 Corinthians 12:9 (NIV)
WATCH: American Idol Star Iam Tongi Sings 'Amazing Grace'