The Sister Servants of the Eternal Word, based in Birmingham, Alabama, are a group of nuns who are active in evangelization through catechesis and retreats.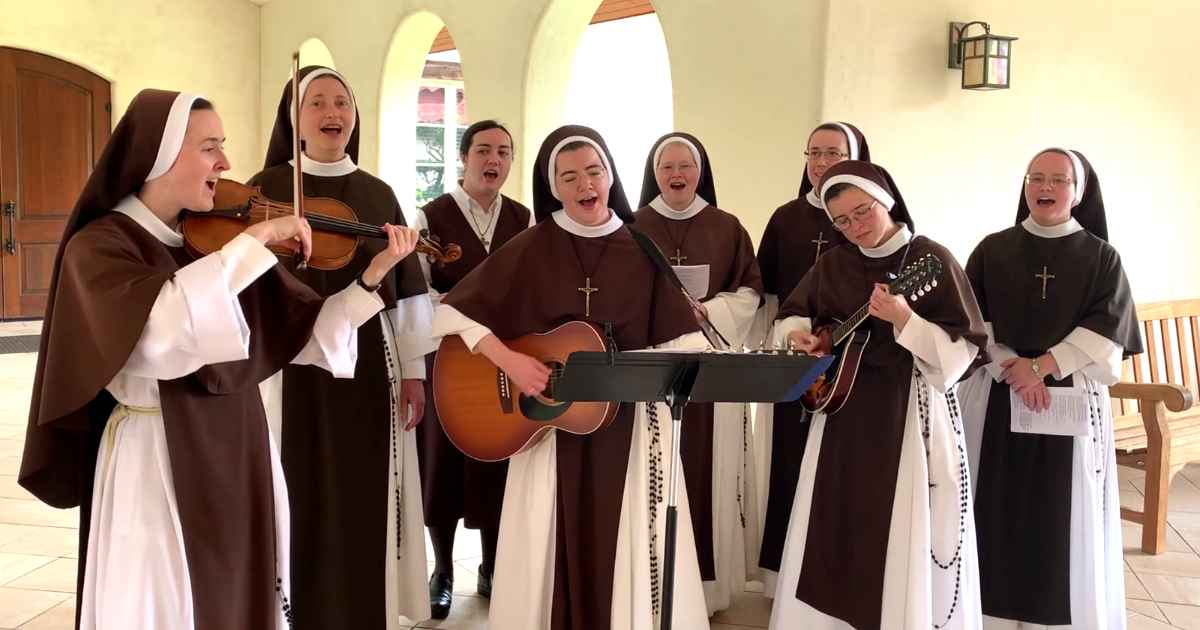 Today they are entertaining everyone with a beautiful cover of "I'll Fly Away." They introduce themselves and tell people that they are thinking of them as they begin the song. "Hi everybody, we're the Sister Servants from Birmingham, Alabama. We miss being with you in person, but we hope y'all enjoy our little musical entry."
Their Casa Maria Retreat House hasn't seen much visitors after the pandemic induced lockdown, but now they've recorded a song to let their visitors, both past and future, know that they are thinking of them.
"I'll Fly Away" is an early 20th-century hymn that became popular with secular country and bluegrass audiences after it appeared on the soundtrack of O Brother, Where Art Thou?, a film by the Coen Brothers that was steeped in Southern Christian music.
The Sister Servants' performance with a bluegrass arrangement is so beautiful to listen to. Their voices blend perfectly along with the music on the guitar, mandolin, and violin.