The Asidor siblings come together to offer a stirring reminder of God's perfect timing and our need for patience in our walk with the Lord with a beautiful cover of the Christian hymn 'In His Time.'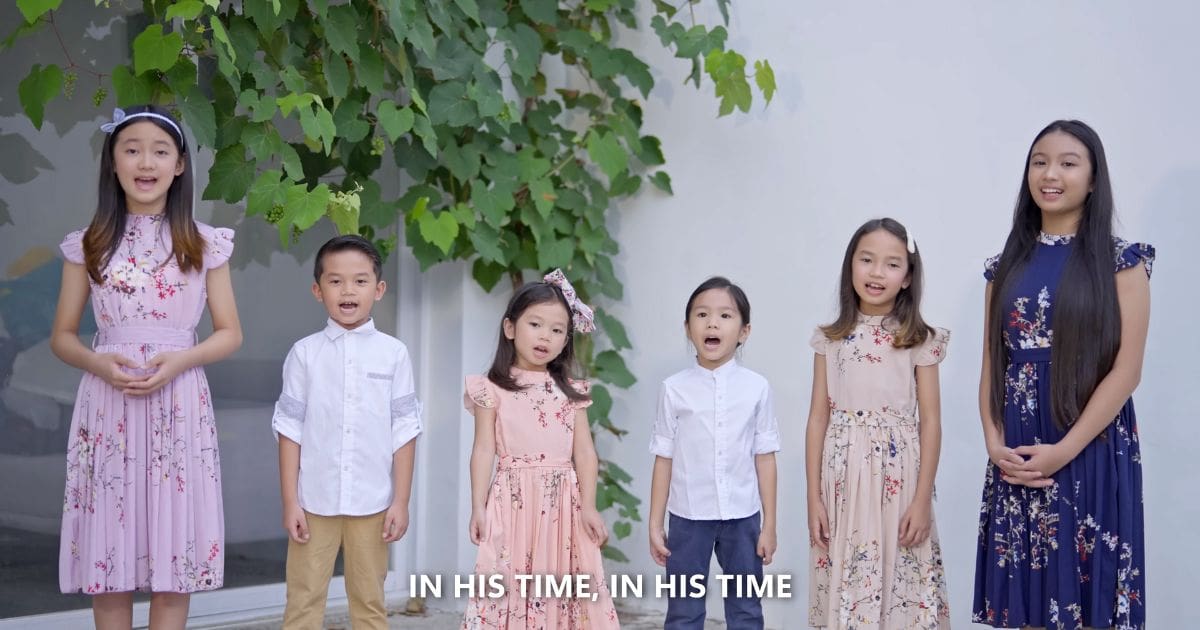 The video highlights the individual talents of each child as they take turns singing about God's timing, our need for patience, and the lessons He constantly teaches us.
The lyrics of the hymn resonate with many:
He makes all things beautiful in His time
Lord, please show me every day
As You're teaching me Your way
In an enchanting moment at the 2:45-minute mark, the siblings harmonize their voices, creating a powerful blend that not only brings joy to listeners but also emphasizes the message of patience and trusting in God's perfect will.
In today's fast-paced society, patience is a virtue that many seem to have forgotten. People often expect immediate results and are easily frustrated when things don't go according to their desired timeline. However, it's essential to remember that God's timing is not bound by our human expectations. Waiting on the Lord requires patience, faith, and the understanding that His plans surpass our own.
The heartwarming video of the Asidor siblings singing this beloved hymn has garnered many positive comments from viewers, who shared their appreciation and the impact the song had on their lives.
One viewer commented, "What a message from the mouths of babes. Thank you for reminding me that God's timing is perfect."
Another viewer shared, "Beautiful beyond telling!! Great song to have and hold on to if you're waiting for a breakthrough. I know I am. These children are precious and very talented, and a wonderful blessing!"
The Asidor siblings' rendition of 'In His Time' serves as a timely reminder for all Christians to trust in God's divine timing and be patient as we follow His guidance. Their heartfelt performance is not only a testament to their faith but an encouragement to everyone seeking comfort and reassurance in their spiritual journey.
Ecclesiastes 3:1 (NIV): "To everything there is a season, a time for every purpose under heaven."