8-year-old Sophia sings a self-harmonized cover of 'In Jesus Name' by singer, song-writer Katy Nichole, declaring the name of Jesus for healing and deliverance.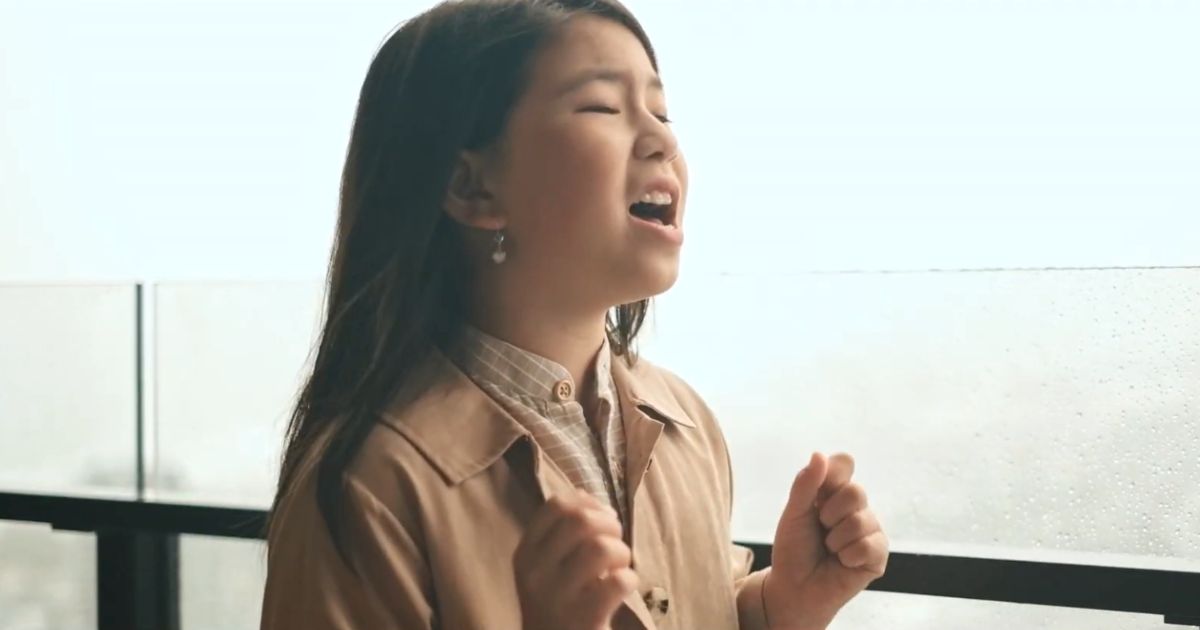 Katy Nichole explained that it could only have been orchestrated by God, when she found out that a short video of the prayer song she posted on TikTok resonated with the masses and blew up on the internet. It inspired her to complete the recording of the song, which became an instant hit.
As a teen, she had to undergo multiples surgeries as she had scoliosis, a medical condition affecting the spine. From which she was healed miraculously. Throughout the song, she sings of healing and miracles by God, for whom everything is possible.
She recounted that there was something special in saying a prayer over somebody. And that it was also her own need for someone to pray over her that inspired her to write the song.
I speak the name of Jesus over you
In your hurting, in your sorrow
I will ask my God to move
I speak the name 'cause it's all that I can do
In desperation, I'll seek Heaven
And pray this for you.

I pray for your healing, that circumstances would change
I pray that the fear inside would flee in Jesus name
I pray that a breakthrough would happen today
I pray miracles over your life in Jesus name
In Jesus name
She also added that ,"This is what everyone needs to hear. Everyone needs the name of Jesus spoken over their life."
The Lord will preserve him and keep him alive, And he will be blessed on the earth; You will not deliver him to the will of his enemies. The Lord will strengthen him on his bed of illness; You will sustain him on his sickbed. Psalms 41:2‭-‬3 (NKJV)