This song is about an impossibility being turned into a possibility by the Almighty God. Katy Nichole wrote this song to thank God for a great miracle in her life.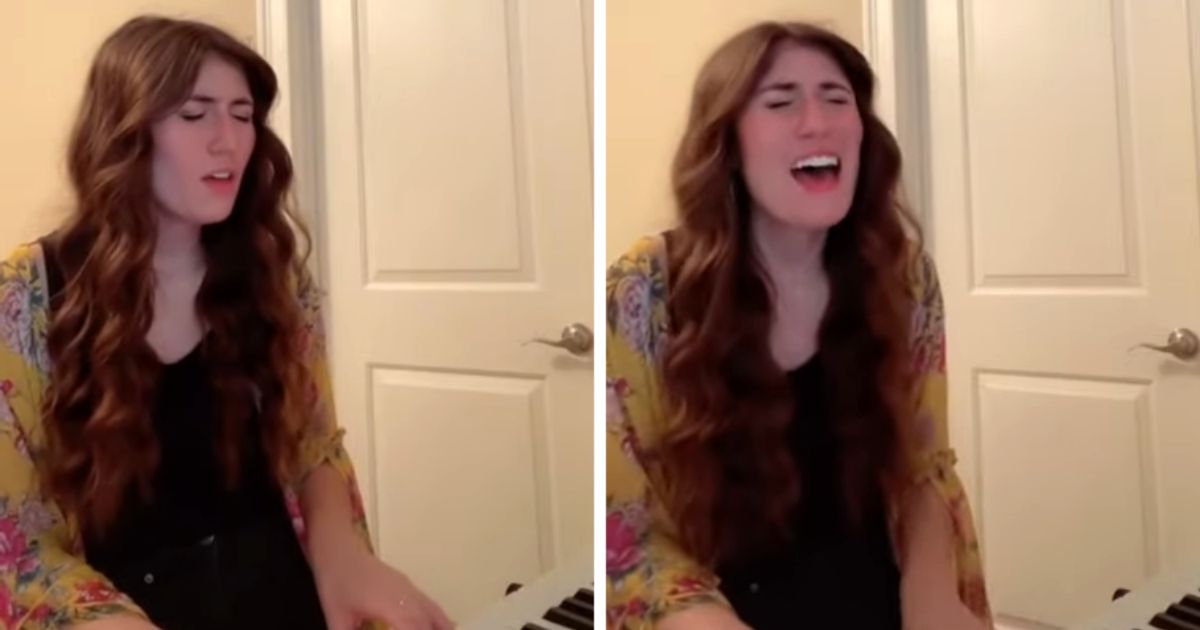 This talented singer/songwriter underwent spinal cord surgery years ago to fix her Scoliosis. She was in so much pain even after the procedure. Three years later, the metal rods were removed, and a miracle happened!
"I go into the second surgery, and I come out of it, and the smoke cloud of depression was gone. I encountered the Lord in that moment. When I got my X-rays after surgery, my spine was actually straighter than when the rods had been in it. So, when I say that God can do miracles, I mean it, because I've seen it," Katy shared.
She wishes to share her testimony of healing to inspire those who are also sick. She posted a snippet of this song on Instagram and TikTok initially. It went viral with over 80M views across different online channels in just a couple of months!
For sure, anyone will be inspired by this song's beautiful lyrics:
I speak the name of Jesus over you, in your hurting, in your sorrow, I will ask my God to move
I speak the name cause it's all that I can do, in desperation, I'll seek heaven
And pray this for you, I pray for your healing, that circumstances would change
I pray that the fear inside would flee in Jesus name, I pray that a breakthrough
Would happen today, I pray miracles over your life in Jesus name, in Jesus' name
Many appreciated the hope this song gave. One wrote, "I love a song that immediately brings me to tears because I'm struck by His love. Thank you and God Bless. Absolutely beautiful!"
Someone commented, "This spoke to my heart when I heard it and I had to search for the full song. Going through a lot now with my unborn child and the doctors and my baby flutters every time this song plays. It's like it gives life. Thank you for writing and singing this song."
"There's no story that doesn't matter to God. Every story was written by Him, and He's the greatest author of all time," Katy said. "God's healed me, so I know He can heal someone else. I'm going to share my story and hope it will encourage others to go and share theirs."
Many are in need of hope, God's healing, and deliverance at this time. But, "I pray [for] miracles over your life in Jesus' name," is the most powerful words anyone can utter over any circumstance.
"Some trust in chariots and some in horses, but we trust in the name of the Lord our God." Psalm 20:7