An expectant mother traveled all the way to the U.S. to save her baby with Half-a-Heart Syndrome after she was inspired by an episode of Grey's Anatomy.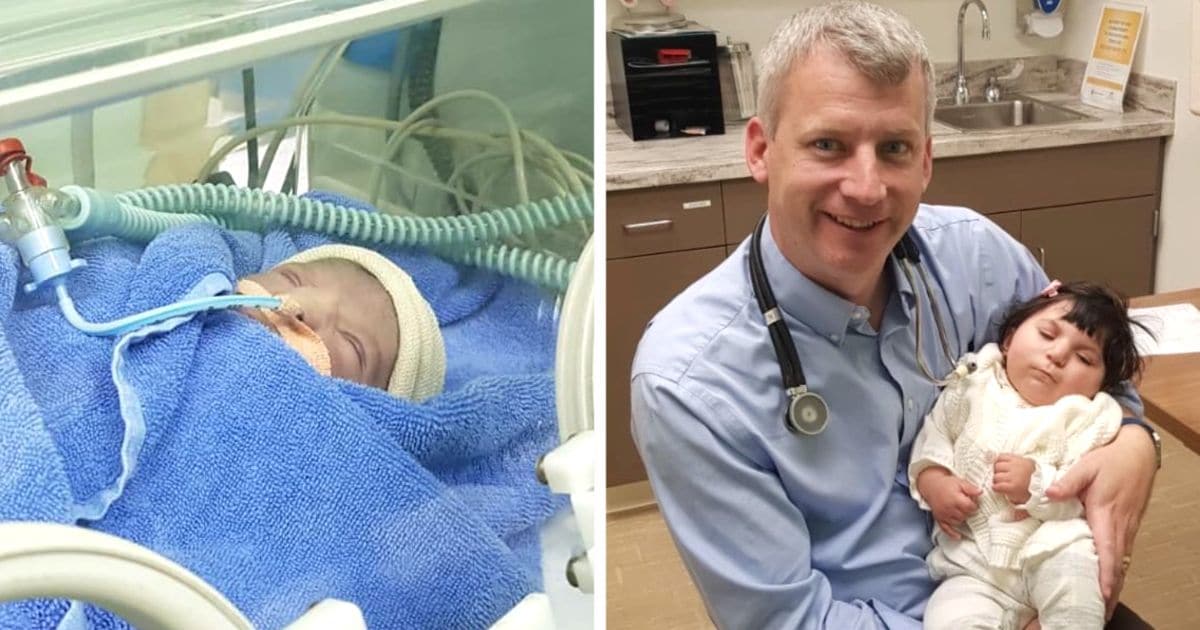 Doaa is a doctor herself, but when she and her husband Ali learned that their unborn baby has a half-a-heart syndrome and was to die in utero or immediately after birth, they decided to travel for her treatment.
An episode from the hit television show was the reason behind their decision, as baby Nadine was diagnosed with half-of-a-heart syndrome or hypoplastic right ventricle, a rare condition that starts in the womb.
It must have been a do-or-die situation for the parents-to-be to make that decision to travel 7,000 miles away from their home in Dubai because their doctors said there was nothing they could do for Nadine. Ali Ghaib and Doaa Saleh, first learned about their daughter's rare condition when Doaa was 20 weeks into her pregnancy.
About one in every 100 babies born each year in the U.S. have heart defects and when Doaa Saleh saw the episode on TV where doctors Addison Montgomery, Arizona Robbins, and Nicole Herman showcased their work on babies, she knew she had to come here for treatment.
The Ghaib family undertook a 22-hour long flight to come to the Rainbow Babies and Children's Hospital, in Cleveland, OH to get Nadine's half-a-heart syndrome treated. Doaa and Ali selected Dr. James Strainic and his team to do the rare procedure.
This team is only among a handful in the world who can successfully conduct a fetal pulmonary valvuloplasty, where Dr. Strainic will use an ultrasound to push a needle through Doaa's stomach and into Nadine's heart and use a small balloon, that will be blown up to unloose the closed valve and help the heart work normally.
The entire procedure is done while the mother is awake, with the baby in the perfect position, that can take many hours, but in Doaa's case, it took days! But it was all worth the trouble for Ali, Doaa, big sister, and Nadine because today their baby daughter is not only alive but thriving!
View this post on Instagram
What an eye-opener this must have been for the Ghaib family who returned to Dubai and is now sharing their story with doctors there with a hope to enlighten other families facing the same situation. "When we went back to Dubai and the doctors there saw the results of Nadine's heart surgery and her amazing recovery, they saw her like a miracle baby," said Doaa.
As for Doaa, she is still a big fan of Grey's Anatomy a show that changed her life, "I could've never imagined that Grey's Anatomy could literally change my baby's life," Doaa said. "That it could save it!" Doaa shares her family's journey on social media, and Nadine is now living with the crew in Montreal, Canada.