Mom-to-be Alyssa Stanghellini had checked into Dignity Hospital in Merced, California but didn't know that her doctor had injured himself.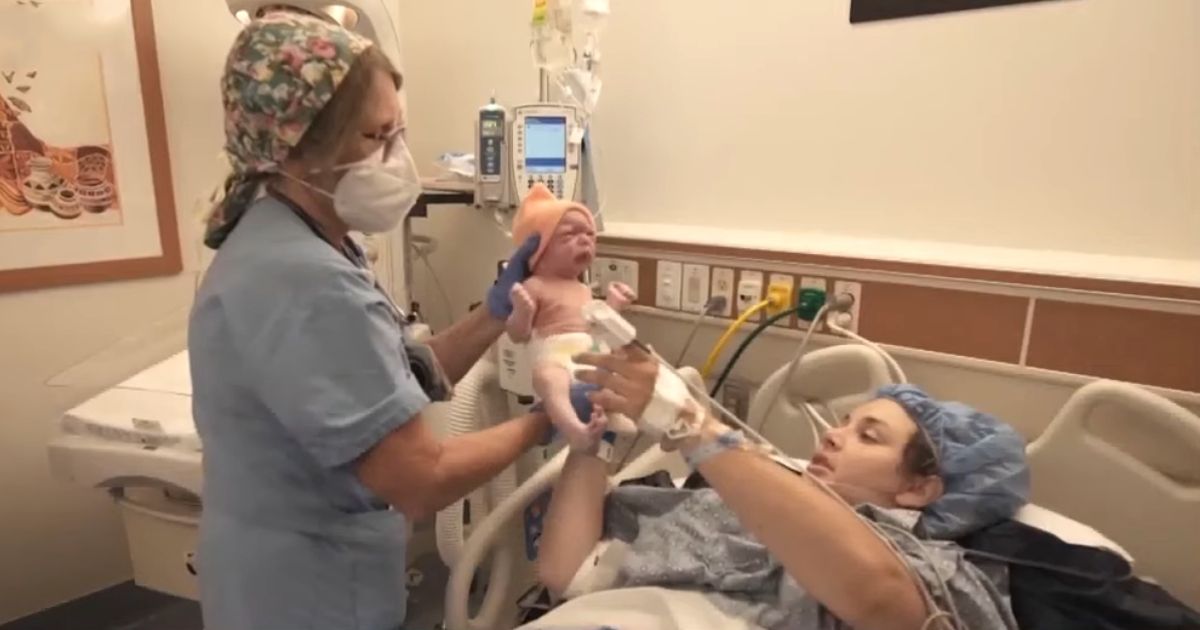 Alyssa had gone into labor earlier in the evening and was in pain, she had learned from her physician, Dr. George Alkhouri, that her baby's heart rate had slowed greatly and his umbilical cord was wrapped around his neck.
Dr. Alkhouri had been monitoring Alyssa's situation by phone from his home and knew he had to get to the hospital to deliver Alyssa's baby by cesarean section.
The commute time for the doctor to the hospital was about ten minutes but turned out to be much longer for him as he was hit by a drunk driver on the way which resulted in him getting injured and his car being damaged.
Dr. Alkhouri got out of his car to check on the other driver and contacted 911 even though his own phone was not working. When he arrived at the hospital, Dr. Alkhouri borrowed a phone, and called the labor-and-delivery charge nurse, to inform her what had taken place.
The police officer heard what had happened and allowed Dr. Alkhouri to leave so that he go straight to perform surgery on Alyssa. He delivered her son while standing on one leg, the other in pain and blood. His face had glass shards from the shattering of the windshield.
Alyssa's son, Bradley, was delivered at 1:03 AM, meanwhile, Alyssa learned about Dr. Alkhouri's accident a few days after Bradley was born. She was very grateful to the injured doctor who went above and beyond to make sure her delivery took place smoothly. Dr. Alkhouri's wounds are now healing.
"I feel like God had his hand over the situation, so I'm just very grateful that Dr. Alkhouri was able to make it even though he was injured," Alyssa shared. "I don't know if we would have Bradley here if he wasn't able to make it."