An Indiana sheriff's department celebrated the new year in a Godly way. 40 incarcerated men and women placed inside its detention center were baptized last month after they personally and publicly professed Jesus Christ in their lives.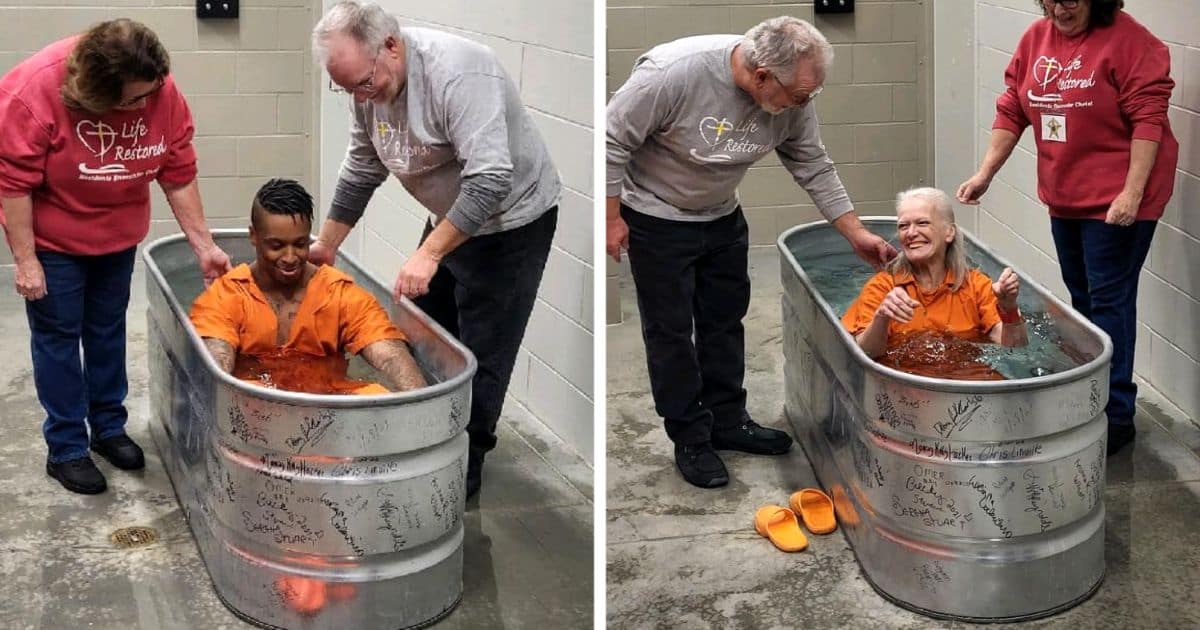 The Decatur County Sheriff's Office announced the baptism last month and shared photos of the prisoners getting baptized on their official Facebook handles. Since then, the post has garnered thousands of likes and shares. The post has also been commented on variedly, by critics and supporters alike.
"All glory to God"
"What a great way to celebrate Christmas and a New Year!" the post read. "DCDC Chaplain Dave Burnett, along with REC members, baptized nearly 40 men and women after a personal, public profession of Jesus Christ in their lives."
The Decatur County Sheriff's Office also wrote that similarly over the past four years, nearly 300 men and women have given their lives to Christ and been baptized, giving 'All glory to God'. The actions were reportedly taken as a part of an effort to prevent recidivism and those who took part "each committed to changing their hearts".
According to the outgoing Sherrif, Dave Durant, changing the hearts of the people is the most important step in changing their lives. "Whether it be alcohol or drugs or poverty that are creating the cycle, we only have to change their hearts to stop the process", he said.
Supporters and Critics
The photos of the baptism drew varied responses from the public. Some saw it as a great act of God, praising the 'new life and new beginning' of the inmates with Christ; others are of the opinion that the inmates were being manipulated and took it as a breach of the Church into the matters of the state.
At the same time, the baptism has also caused a spark of contention with atheist activists of the Freedom From Religion Foundation (FFRF). The group is of the opinion that the Sherrif's department's actions are in violation of the rights of the inmates and must stop pushing Christianity on them and cease promoting it blatantly.
Regardless of the hindrances and critics, we are joyful for the inmates who are surrendering their lives to Christ and finding hope and renewed purpose in their lives. Let's uphold the staff of the Sheriff's department and the inmates so that they may boldly embark upon the journey of their new lives with Christ.