The gospel has the power to change people's lives and transform them into sons and daughters of God.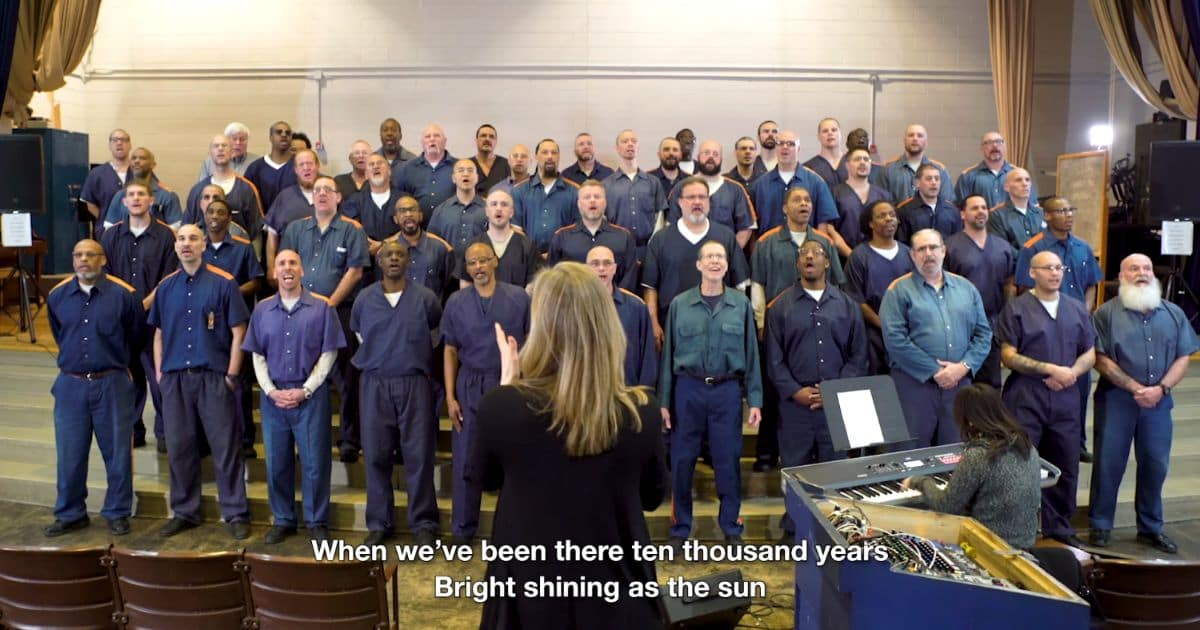 It's such a blessing to see inmates from Calvin Prison Initiative Choir belt out the words of the classic Christian hymn, 'Amazing Grace.'
These men certainly know the meaning of the words of this song by experience and are truly experiencing the grace of God in their lives.
Each of us is on a different journey in life and has made several mistakes, but in the end, we are all God's children.
Jesus told us in the Bible that He never came for the righteous but for the sinners (Luke 5:32).
Calvin Prison Initiative (CPI) is working in the prisons to train up faithful leaders and is a partnership between Calvin College and Calvin Theological Seminary.
The CPI is providing a Christian liberal arts education to inmates at Handlon prison in Ionia, MI. The 5-year program culminates in a bachelor of arts degree from Calvin College.
What a bright hope this is for the inmates who are experiencing grace, dignity, and hope for a bright future through Calvin Prison Initiative.
Luke 4:18 "The Spirit of the Lord is upon Me, because He hath anointed Me to preach the Gospel to the poor. He hath sent Me to heal the brokenhearted, to preach deliverance to the captives, and recovering of sight to the blind, to set at liberty them that are bruised."