A middle school teacher kept his promise to his student and danced to Beyonce's "Before I Let Go."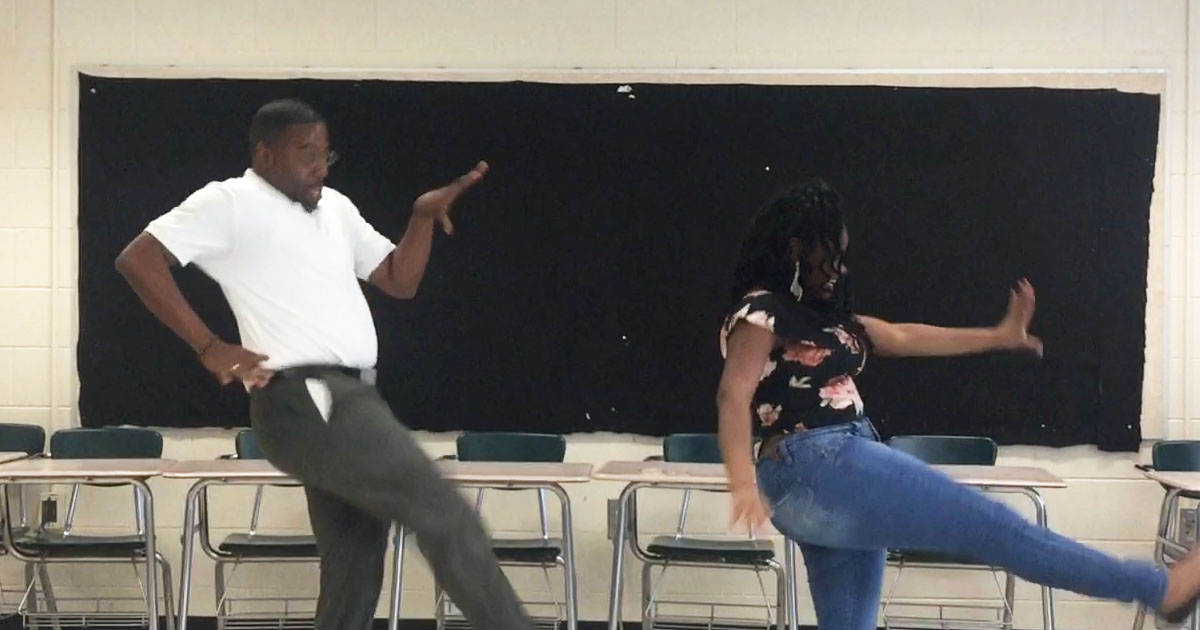 Terrence Bradley honored the deal he made with 8th grader My Angel Johnson that he would learn a choreographed dance with her if she would ace her exam.
He promised to dance with her if she got an A in her reading exam. But not only did she get an A, she aced it.
My Angel choreographed the song and also taught Bradley the steps. Just look at this trending video here.