An Idaho couple, Kelton and Sara spend their time between Rexburg and Salt Lake City, Utah as their 9-month-old baby is hospitalized in Utah with a heart condition, needing a transplant.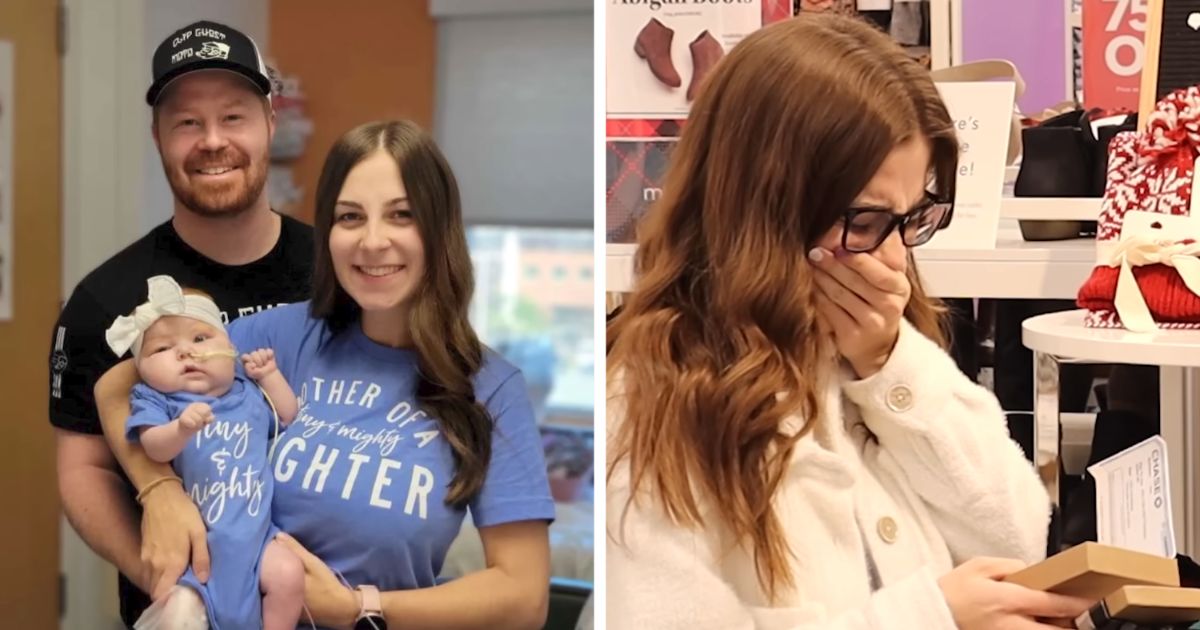 Their daughter Sierra suffers from Hypoplastic left heart syndrome (HLHS) which is a severe congenital heart defect in which the left side of the heart is underdeveloped.
The little girl has had six open surgeries and since birth, she had been staying in the hospital. The family had gone through dramatic ups and downs and Sierra is being kept inside the machine that would keep her alive until a heart is available for her.
They have been lately struggling to make ends meet but then a secret Santa heard about them and stepped in to help them. East Idaho news team led by Nate Eaton, with a $10000 check in a gift box reached out to Sara who had taken up a job in a store in Farmington, Utah. She was in for a huge surprise and was brought to tears when she was presented with the check.
She was in disbelief as she opens the box, her eyes were filled with tears as she thanked the team for the gift and gave them a hug. We hope, Sierra gets the transplant soon and that their needs are taken care of. God bless the family.
This secret Santa has been making a difference in the lives of people who are in desperate need of a helping hand. It is heartwarming to see people getting the help they needed and the joy on their faces when they receive the gifts. It reminds us about the importance of giving and helping those in need, especially during the Christmas season. There is more joy in giving than receiving indeed.