A child is being hailed as a living miracle by the doctors, after it survived without a heartbeat for 61 minutes.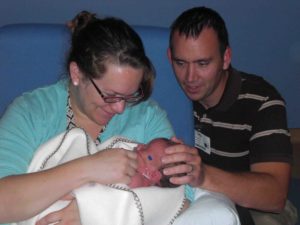 James Fulton Engstrom is a blessed little boy who reminds us that God is still in the business of healing and performing miracles all over the earth.
This little boy from Washington, Illinois is a normal 11-year-old boy today, but he was born with no heartbeat. Many may find it difficult to believe in real-life miracles, but James' family, doctors, church, and even Pope Francis agree that he received divine healing as a baby!
Bonnie Engstrom, his mother, had a smooth pregnancy, but suddenly towards the end, a knot formed in the umbilical cord and tightened during the final stages of the home delivery. James came out blue and lifeless with no heartbeat. "I remember sitting on my bedroom floor and watching them do CPR," Bonnie recalled.
Bonnie rallied prayers of intercession, and begged for the healing of her baby boy while an ambulance rushed lifeless James to the hospital, about 20 minutes away. By the time doctors attended to James, he had no heartbeat for an hour and chances of revival were zero. Dr. Juanita Corrales knew there would be extensive long-term damage even if he survived.
"Although I want babies to survive, I want to consider the quality of life," she says. After about 10 minutes of medical treatment she was ready to announce his death, James had spent 61 minutes without a heartbeat, but his parents were still praying for a miracle to happen.
And that's when James heartbeat returned and he was completely normal.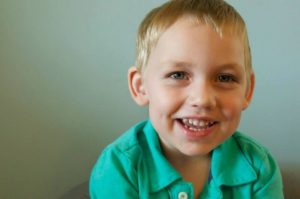 "I was at the brink of calling it," Dr. Corrales says. "But he had a heartbeat just when we were going to say he was done." After 61 minutes with no heartbeat, the baby's body should have sustained serious damage but it wasn't so with James.
"We would have expected a vegetative state," Dr. Corrales says. "And that's not the case." Today Fulton Engstrom is a typical active little boy, and Dr. Corrales remains certain it is because of divine intervention. "I don't use the word 'miracle' willy-nilly," she says. "But you can't explain this situation. It's a miracle."
This miracle was even confirmed by Pope Francis, after a full investigation by the Diocese of Peoria. Bonnie Engstrom believes God proved He is real in the world even today. "I really don't think it was given to us, for us," she said. "I think it was given to the church, for the church."
Jeremiah 32:27 "I am the LORD, the God of all mankind. Is anything too hard for me?